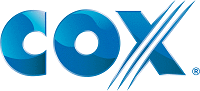 Assistant Senior Editor - Local Government at Cox Enterprises
Atlanta, GA
This position serves the No. 2 editor for the AJC's Local Government Team, which is responsible for producing content for digital and print from core metro Atlanta governments, and several established and emerging topic areas.
The ASSISTANT SENIOR EDITOR/LOCAL GOVERNMENT will answer to the SENIOR EDITOR/LOCAL GOVERNMENT and will share responsibility for driving results with a multi-disciplined team, ensuring all audiences across platforms are fully served with engaging, audience-focused content. The assistant editor will oversee reporters and will be responsible for performance managing journalists assigned to specific tasks or topics.

Candidates for this job will be someone who has demonstrated the ability to produce or edit strong local government beat coverage with a watchdog focus. The person who holds this job will be responsible for maximizing the value of each piece of content and assuring optimum presentation across platforms, from social media to Sunday print, driving page views and reader loyalty to ensure business success. Like the senior editor, the assistant senior editor must be conversant in metrics, able to interpret real-time metrics as well as ongoing research to determine audience interests and needs and provide expert guidance to the team on how to achieve results.
The assistant senior editor must possess strong editing skills, helping reporters develop and execute strong enterprise and watchdog stories. The editor also must be able to act with a strong sense of urgency during breaking news situations, marshalling resources and serving our digital and print audiences.
The assistant senior editor should be comfortable serving as proxy to the senior editor when called upon. This is a high-level leadership role that helps manage a large, high-performing team. The position requires comfort with autonomy and collaboration and the capacity to lead and influence across the newsroom.

RESPONSIBILITES
1. Lead the strategy and execution of high-value digital and print content, focused on audience expectations, audience research and the highest digital returns.
2. Plan and execute content aimed at growing audience share and building reader loyalty.
3. Collaborate closely with SENIOR EDITOR/LOCAL GOVERNMENT and other newsroom leaders to ensure cross¬ content coverage on all platforms.
4. Manage audience knowledge for the LOCAL GOVERNMENT TEAM, ensuring the entire team responds appropriately to audience metrics and research.
5. Coach and performance-manage a multi-disciplined, high-achieving team to ever improving results.
Qualifications:
1. 5 or more years of leadership experience preferred.
2. Bachelor's Degree in related field is preferred.
3. Demonstrated strong news judgment and excellent editing ability.
4. Demonstrated ability to lead teams to follow standards and execute large-scale projects.
5. Strong ability to organize, analyze, interpret and disseminate information.
6. Strong communication and presentation skills required.
7. Track record of effectively partnering with different teams across the newsroom and beyond.
8. Excellent interpersonal and collaborative skills to work effectively across groups.
9. Comfort setting direction and drawing insight from multiple, conflicting data sources.
10. Ability to lead through influence rather than solely through authority.
11. Demonstrated ability to produce or edit strong local government beat coverage with watchdog focus
About Cox Media Group
Cox Media Group is an integrated broadcasting, publishing and digital media company. The company's operations currently include broadcast television stations, radio stations, daily newspapers, and digital sites.  Additionally, CMG operates the National Advertising Platform businesses of CoxReps - the country's biggest television rep firm - Gamut, and Videa. The company also offers a full suite of local and regional advertising services through its Local Solutions and Ideabar businesses. CMG currently operates in more than 20 media markets and reaches approximately 52 million Americans weekly across all platforms.  For more information about Cox Media Group, please check us out online at www.coxmediagroup.com .
Cox is an Equal Employment Opportunity employer - All qualified applicants/employees will receive consideration for employment without regard to that individual's age, race, color, religion or creed, national origin or ancestry, sex (including pregnancy), sexual orientation, gender, gender identity, physical or mental disability, veteran status, genetic information, ethnicity, citizenship, or any other characteristic protected by law.
Statement to ALL Third-Party Agencies and Similar Organizations:  Cox accepts resumes only from agencies with which we formally engage their services.   Please do not forward resumes to our applicant tracking system, Cox employees, Cox hiring manager, or send to any Cox facility. Cox is not responsible for any fees or charges associated with unsolicited resumes.