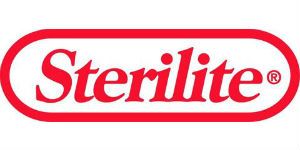 Assistant Shift Supervisor at Sterilite Corporation
Davenport, IA
Our team is growing!
Currently hiring for multiple positions due to a major production expansion.
Apply today to join the Sterilite team!


For over 80 years Sterilite has manufactured household and storage products that help people to organize their lives. We are the largest plastic housewares company in North America. Sterilite's broad line features some of the most innovative and distinctive products available on the market today. We have the following opportunity for a qualified, highly motivated individual at our Davenport, Iowa location.
Assistant Shift Supervisor - must be available for nights or days
Assign operators to machines in their given section of the molding room.
Supervise production employees and instruct on the proper performance of their work.
Take corrective action to the above employees when necessary and report this to the Shift Supervisor immediately.
Trouble shoot machines, molds, materials and color.
Machines - Answer bells when rung, check cycle and adjust when needed.  Inspect quality of product.  Start, stop and maintain proper repairs of the molding machines when needed.
Molds - Check water lines, knock pins, use proper tools when making corrections.  No metal tools are allowed on molds.  Always use brass or bronze tools.
Material - Be sure proper material is being used for the job.  All hoppers must be kept full.
Colorant - Adjust ratio when needed.  Check color load in production.  Avoid mistakes in spilling and misuse of colorant.
Adjust and repair auxiliary equipment if possible (Polymeter, grinders, chillers, water towers and vacuum lines).  All grinders must be cleaned when material or colors of items are being changed or ground.
Take last shots and set-ups for jobs ending during assigned shift.
Make sure machines are properly broken down for die changes.
Requirements:
High school diploma or general education degree (GED); or 1 year related experience and/or training; or equivalent combination of education and experience. 
Mathematical Skills:

Ability to add and subtract two digit numbers and to multiply and divide with 10's and 100's. Ability to perform these operations using units of American weight measurement and volume. 
New hires or placements into the position are required to pass a drug test and background screen prior to being awarded the position.


Compensation:
$24.65 per hour and up commensurate with experience / qualifications. 


As a member of the Sterilite team, you will enjoy a starting rate commensurate with your experience. This position entitles you to Sterilite's excellent benefit program that includes paid vacation time, health insurance, Health Savings Account (HSA), dental, vision and life and AD&D insurance, short-term disability, 401(k) retirement plan with a match, product discounts, and educational reimbursements.
Sterilite is an equal opportunity employer.

$24.65 per hour and up commensurate with experience / qualifications