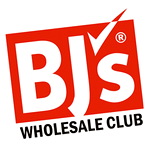 Assistant Store Manager - Raleigh NC at BJ's Wholesale Club, Inc.
Garner, NC
Job Title
Assistant Store Manager - Raleigh NC
Location
Garner, NC 27529 US (Primary)

About the Company
At BJ's Wholesale Club, every Team Member has the same goal, to Delight Our Members. This common purpose means working as a Team, supporting our Community in a positive way, and treating everyone with Respect and Integrity. In fact, Team, Community, Respect and Integrity, are the BJ's Wholesale Club core values!

Working with us means enjoying a supportive and engaging workplace committed to developing great talent. We know that the most important factor in our success is our people!

BJ's Wholesale Club introduced the warehouse club concept to the northeastern United States in the mid-1980s. Since then, the chain has expanded its operations to more than 200 Clubs in 15 states from Maine to Florida.
Job Description
Every day, more than 25,000 BJ's Wholesale Club Team Members work to fulfill our purpose to Delight Our Members by using our company core values: Team,Community, Respect and Integrity.
We will succeed by working as a Team, being a positive part of our Community, and always acting with Respect and Integrity with every interaction with our Members, our Team Members and our communities.  BJ's Wholesale Club is the place to work if you want to learn, grow and excel in a team-oriented environment. 
As BJ's continues to grow, we seek our next generation General Managers.  Our Assistant Managers have the opportunity to have a direct impact on our  continued growth strategy, by being part of a winning team with a culture that embraces our Core Values.  Proven, high potential assistant managers may be selected to participate in our General Manager Development Program, a project-based development program designed to prepare our assistant managers to take charge of their own Club management team. Since 2014, more than 30 have become general managers.
Assistant Operations Managers are responsible for managing the operational areas of the club including receiving, front end operations, loss prevention, personnel, cash office and maintenance, ensuring compliance with policies and procedures including but not limited to shrink, monthly self audit, expense control, human resources, labor scheduling, payroll, cash control, and inventory control. Additional responsibilities include but not limited to:
• Ensuring the Club's building, equipment, furniture and fixtures are properly maintained and in working order
• Managing the Club budget to achieve the Club's Planned Profit
• Selecting, training, developing, assigning work, monitoring and evaluating performance of the management team and other Team Members as assigned
• Developing Team Members and Managers for internal growth
• Ensuring all fresh standards are achieved in sales, shrink and salvage
• Ensuring all safety, sanitation and Members First programs are in place
• Other responsibilities as assigned
Job Requirements
• Minimum High school education required, Associates and/or Bachelors Degree preferred
• Knowledge of club operations, receiving, merchandise, loss prevention, maintenance, front end, personnel and cash office procedures.
* 3 + years in a retail supervisory role as a General Manager in a Retail environment and/or as Assistant Manager in a High Volume Retail /Warehouse Environment; with specific experience with Fresh Produce/Perishables preferred. 
Benefits
BJ's offers a competitive Total Rewards package, including a comprehensive package of benefits designed to meet the needs of you and your family.
At BJ's, we value diversity in our organization, and we are an equal employment opportunity employer.