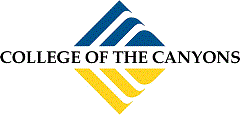 Assistant Superintendent/Vice President, Instruction (HIRING NOW) at College of the Canyons
SANTA CLARITA, CA 91355
Assistant Superintendent/Vice President, Instruction
Educational Administrator
ACA19-329

*SEARCH EXTENDED*
Initial Screening Date: March 2, 2020
Open until Filled
The Assistant Superintendent/Vice President of Instruction reports to the District Chancellor and serves as the Chief Instructional Officer for the District. This position:


Leads the overall design, organization, delivery, supervision, evaluation, and fiscal management of the educational programming of the District;
Provides collaborative and decisive leadership, motivation, and direction for teaching excellence and student learning to promote academic success;
Builds bridges with the College, its faculty and staff in order to respond to the educational needs of students and the community at large;
Assures academic excellence in both ongoing and developing educational programs;
Supervises administrative team, faculty and staff within a broad framework of standard policies and procedures;
Develops partnerships with business, industry, government, schools, colleges and other agencies to plan and implement the highest quality and currency in educational programs; and
Ensures compliance with local, state, and federal laws and regulations.
The Assistant Superintendent/Vice President, Instruction is a highly visible, executive leadership position that represents the college at the local, state, and national levels. Within the scope of this position, new components may be added or deleted based on district and/or community needs.


MINIMUM REQUIRMENTS
Education (Requirement #1):
Possession of a master's degree from an accredited college or university. Doctorate or Ph.D. in educational leadership preferred. (See our website for evaluation requirements for units and degrees earned at foreign institutions).
AND
Experience (Requirement #2):
Possession of a minimum of six (6) full-time equivalent years of successful leadership experience as a senior administrator at an institution of higher education.
Please copy and paste below link to browser for further details and complete job announcement:
Application Process: Application materials must be submitted to the Human Resources Offices. Applicants are encouraged to complete their application online. Please visit our website at: http://www.canyons.edu/administration/humanresources .
If you require assistance, please call the Human Resources Office at (661)362-3427 or our TTY Line at (661)362-5178. Applicants may check the status of their application online and may expect to be notified within approximately 4 weeks following the review date as to the status of their application.
The Santa Clarita Community College District does not discriminate on the basis of race, religious creed, color, ethnic or national origin, ancestry, citizenship status, uniformed service member status, physical disability, mental disability, medical condition, marital status, sex, pregnancy, age, sexual orientation, gender identity, or any other protected basis under the law.