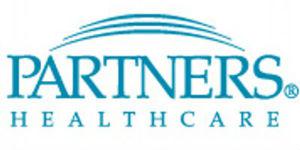 Assistant Teacher - Assembly Row at Partners Healthcare System
Somerville, MA
Job Description
Assistant Teacher - Assembly Row
About Us:

Located in our brand-new Assembly Row location, this position presents an opportunity to grow your career, while working for a fun, mission-driven organization!


General Overview:

Assistant Teachers work under the direct supervision of a Teacher. They are responsible for working with the team to implement educationally enriched programs, which are appropriate to the developmental needs of the children they serve.
All Partners Child Care Services (PCCS) centers are licensed by the State of Massachusetts, Department of Early Education and Care (EEC). All PCCS staff members must meet the staff qualification requirements as set forth by EEC.


For more information on our program visit our website:
www.partners.org/childcare


High School Diploma or Equivalent.

Department of Early Education and Care Assistant Teacher Qualified: High School Diploma or Equivalent

At least 16 Years Old

Maintain current CPR and First Aid Certification.


Job
Partners HealthCare is an Equal Opportunity Employer amp; by embracing diverse skills, perspectives and ideas, we choose to lead. All qualified applicants will receive consideration for employment without regard to race, color, religious creed, national origin, sex, age, gender identity, disability, sexual orientation, military service, genetic information, and/or other status protected under law.
Primary Location
MA-Somerville-PHS Assembly Row
Organization
PHS Assembly Row (PHSSomervilleAssembly)
399 Revolution Drive
Somerville, 02145