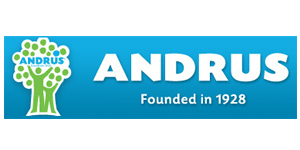 Assistant Toddler/Preschool/Infant Teacher at ANDRUS
Tuckahoe, NY
ANDRUS Early Learning Center (AELC) is seeking anAssistant ToddlerTeacher, Assistant Preschool Teacher and Assistant Infant Teacher with a passion for working with young childrento join our dedicated team of early childhood professionals.  AELC staff work with children from 6 weeks to 5 years old to meet the needs of the whole child.  We focus on building positive relationships and a love for learning in our 12 month program.  With the use of an emergent curriculum, the diverse population we serve is supported in their early development by a creative and engaging team.  A positive attitude, strong interpersonal and communication skills, appreciation for diversity, love of children and knowledge of early childhood are essential to the job.  
The Assistant Early Childhood Teacher works under the supervision of the Head Teacher to create a learning environment that fosters the physical, social, emotional and intellectual growth of the childrenin our care.  A qualified applicant will have an upbeat and collaborative approach with a genuine enthusiasm for work with children and a working knowledge for child development. In addition the qualified candidate will possess a CDA or Associates Degree in Early Childhood or related area with a minimum of one (1) year working with young children; must have facility in written and spoken English
All interested and qualified candidates please send your resume with a cover letter and salary requirement to ANDRUS HR-JP Department, 1156 North Broadway, Yonkers, NY 10701 or email to andrusjobs@jdam.org or fax to 914-965-3883.
Andrus is an Equal Opportunity Employer.  We value a diverse workforce and extend equal opportunity to all applicants and employees regardless of race, color, religion, sex, national origin, age, marital status, sexual orientation, veteran status or disability.