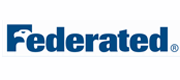 Associate Application System Analyst/Programmer at Federated Hermes
Warrendale, PA 15086
For more than 60 years, Federated Hermes has provided world-class investment solutions to financial professionals in the United States and around the world. Federated Hermes' employees have defined the qualities of the company's success over the decades: a reputation for integrity and excellence, a commitment to customers and employees and a history of longstanding client relationships. While each market cycle brings new opportunities and challenges to the company, Federated Hermes continues to foster employee commitment to excellence in the investment management industry.
CAREER OPPORTUNITY #: 8022
POSITION TITLE: ASSOCIATE APPLICATION SYSTEM ANALYST/PROGRAMMER
DEPARTMENT: BISD
POSITION SPECIFICATIONS:
Bachelor degree in Computer Science, Information Systems, a comparable technical/engineering field, or equivalent work experience required
0 to three years of programming experience in VB.net or C#.
Experience with SQL (Structured Query Language) required
Experience in PowerShell scripting preferred.
Experience using Visual Studio and Azure DevOps preferred.
Experience working with HCM packages (PeopleSoft, Workday, etc.) not preferred but nice to have.
MAJOR DUTIES:
With some supervision, design, write, modify, test and maintain programs, scripts and modules to meet changing business needs.
Actively participate in code and design reviews.
Prepare test data and implement test scripts.
Develop and publish database, program, script and test specifications
Effectively utilizes and optimizes system resources appropriate to the business need at hand.
Adhere to departmental System Development Life Cycle standards (programming, turnover, testing, documentation, incident reporting, etc.)
Maintain current understanding of programming, analytical and related development techniques appropriate to this position
Perform incident management, root cause analysis and targeted development enhancements and bug fixes
2nd and 3rd level On-Call off hours support on a rotational basis
HOURS/LOCATION:
8:00 a.m. - 5:00 p.m. (Overtime as required)
Location - Warrendale, PA 15086
EXPLANATORY COMMENTS:
Good decision making and problem solving skills
Good analytical skills with attention to detail and accuracy
Ability to work on multiple assignments simultaneously
Ability to work cohesively in a team environment
Federated Hermes, Inc. offers a competitive salary and benefits package along with a professional environment.
For consideration, go to
https://careers.federatedinvestors.com/psp/EXT/EMPLOYEE/HRMS/c/HRS_HRAM.HRS_APP_SCHJOB.GBL?Page=HRS_APP_JBPST&Action=U&FOCUS=Applicant&SiteId=11&JobOpeningId=8022&PostingSeq=1
Only those candidates in whom we have an interest will be contacted.
EOE
81,855.00 - 116,727.00 /year
Programmer / Analyst
What is this?