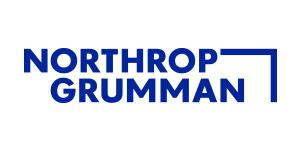 Associate Business Management Analyst - Budget, Cost Control, Finance, Pricing at Northrop Grumman Corporation
Rolling Meadows, IL
Job Description
Business Management
At the heart of Defining Possible is our commitment to missions. In rapidly changing global security environments, Northrop Grumman brings informed insights and software-secure technology to enable strategic planning. Wersquo;re looking for innovators who can help us keep building on our wide portfolio of secure, affordable, integrated, and multi-domain systems and technologies that fuel those missions. By joining in our shared mission, wersquo;ll support yours of expanding your personal network and developing skills, whether you are new to the field or an industry thought-leader. At Northrop Grumman, yoursquo;ll have the resources, support, and team to do some of the best work of your career.
Northrop Grumman is seeking experienced and motivated professionals for the various entry level roles in Financial Analysis, Business Management, Cost Control, and Pricing. This position will be located at our Mission Systems Sector in Rolling Meadows , IL. (Rolling Meadows Central or Rolling Meadows North).
Roles and responsibilities of the Associate Business Management Analyst will encompass the following, and vary slightly depending on specific position, program, or business unit to which you are assigned:
Review and approve changes to performance measurement baseline as required.

Support audits, reviews, fact-finding, and negotiation support requested by programs, customers, and company management.

Perform analysis and prepare reports in order to ensure that contracts are within negotiated and agreed-upon parameters and government cost control guidelines.

Support the preparation and coordination of financial forecasting and reporting, Annual Operating Plan and Resource Plan

Perform cost and schedule risk assessments to identify and mitigate program cost and scheduling risks.

Prepare financial inputs to internal reports and presentations

Set up cost control system, monitor and control costs and schedules on contracts requiring validated cost schedule control system.

Perform program financial analyses and provide both external and internal reporting (s) for Sector programs.

Perform Earned Value Metric (EVM) tasks including: Work Breakdown Structure (WBS) development, budget baseline, cost risk analysis/ assessment and visibility reports, development and analysis of estimates to complete.

Maintain and provide status and tracking information on customer requests

Work cooperatively with the technical staff to address customer requests

Examines estimates of material, equipment services, production costs, performance requirements, and delivery schedules to ensure accuracy and completeness.
Candidates must be able to make sound decisions in a timely manner, display strong interpersonal skills, and have an agile perspective or compliance protocol mandated by regulated industry.
RELOCATION ASSISTANCE IS NOT AVAILABLE FOR THIS REQUISITION.