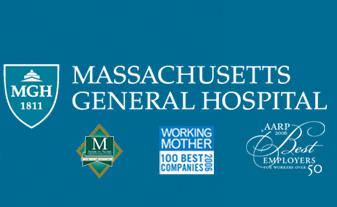 ASSOCIATE CHIEF PHYSICIAN ASSISTANT/40HRS/DAY/ORTHOPEDIC SURGERY at Massachusetts General Hospital
Boston, MA
Description
true
ASSOCIATE CHIEF PHYSICIAN ASSISTANT/40HRS/DAY/ORTHOPEDIC SURGERY3125880
GENERAL SUMMARY/ OVERVIEW STATEMENT
The physician assistant (PA) is a licensed provider who has acquired a broad range of knowledge and skills through the successful completion of a physician assistant program.  The PA is responsible for the assessment and management of various populations of patients, medical and/or surgical, including diagnostic and therapeutic interventions, development of appropriate plans of care and ongoing evaluation.  The physician assistant works under the supervision of an attending physician and reports directly to the department administrator or chief physician assistant administratively. 
The PA will perform in accordance with all state and federal regulations and institutional policies including but not limited to the BWH PA Scope of Practice, Prescriptive Guidelines, approved clinical privileges, and BWH PA policy.
The Associate Chief PA position is a leadership role designed for those physician assistants who have both advanced clinical skills and demonstrated administrative experience to promote the service and help guide its strategic direction in concert with department leadership.  The Associate Chief PA position entails those responsibilities defined by both the department/division and PA Services that will become part of the performance evaluation process; one must complete a formal interview process to receive an offer for this position.  The Associate Chief PA has a solid line reporting structure to the department/division.
PRINCIPAL DUTIES AND RESPONSIBILITIES
Principle Clinical Duties and Responsibilities:
Provides direct care, counseling, and teaching to a designated patient population in the ambulatory, inpatient, operative, and/or procedural setting
Performs complete histories and physical examinations
Orders, interprets, and evaluates appropriate laboratory and diagnostic tests
Develops appropriate plans of care and follow-up based on the outcomes of diagnostic, laboratory, and physical examination findings
Orders medications and writes prescriptions according to organizational and regulatory policies and procedures
Consistently provides high quality and timely documentation including admission and progress notes, procedure notes, operative notes and discharge summaries
Performs bedside procedures as are appropriate to the patient population
In some settings, the PA may first assist in the operating room or procedural areas
Practices cost effective medicine in an efficient manner, maximizing available resources
Discusses patient data with other physicians and professionals as appropriate in a multidisciplinary setting
Demonstrates expert clinical judgment skills to function in an independent role
Additional duties and responsibilities as required by the department/division
Non-Clinical Duties and Responsibilities:
Management Responsibilities:
Maintains the organization, collegiality and professionalism among the staff PAs

Teaches, assists, and councils the staff physician assistants to ensure overall compliance with hospital, state, and federal regulations

In partnership with the chief PA Screens, interviews and hires new staff applicants as needed

Completes periodic performance evaluations of the staff physician assistants in conjunction with Supervising MD & Chief PA, including FPPE/OPPE per TJC standards and annual merit reviews
Staffing:
Works with the Chief PA to maintain staffing level of PAs within the service; assesses needs and delegation of coverage with department leadership

Works with the Chief PA to organize and manage components of the hiring process, with input from the Division Chief and Medical Directors
Ensures all components of credentialing and CME for staff PAs are up to date

Works with Chief PA to Develop and implement orientation procedures and training of PAs

Completes ninety-day review (FPPE) in conjunction with supervising MD & Chief PA for all new hires

Prepares annual salary review and documentation for each PA's merit raise determination in conjunction with supervising MD and department leadership
Works with the department to ensure annual HealthStream training completion of all staff PAs

Manages PA II and Senior PA requirements for all staff PAs
Scheduling:
Manages schedules to ensure workweeks are delegated appropriately and distributed/posted in the department/division

Mediates scheduling conflicts and organizes time off and time away for the staff physician assistants




 




Quality:
Assists with quality assurance programs as needed to help implement quality improvement efforts

Attends monthly Morbidity and Mortality meetings




Education & Training:
Supervises medical students (MD and/or physician assistant) who do clinical rotations in the department as directed by the attending physician

Teaches students, house staff, nurses, technicians and fellows under the direction of the attending physician

Provides mentorship and preceptorship to PA students selected from Accredited PA programs




 




Continuing Education, Research and Quality Assurance:
Responsible for the organization of continuing education and teaching exercises for the PA group

Works with Chief PA to Organize the orientation and training of new staff PAs and will assess their competence in collaboration with the Director and supervising physician(s).

Completes the 100 hours of continuing medical education required during each two-year period of employment and attends internal and external education meetings/reads appropriate professional journals to maintain and enhance skills and clinical competence 

Ensures staff PAs complete their 100 hours of CME and educational requirements as necessary

Advances managerial /supervisory skills through hospital wide and/or outside training appropriate to deliver optimum patient care.




 




Billing & Compliance:
In conjunction with Chief PA works with Billing Compliance and department leadership to ensure the PAs and Supervising MDs are educated and following proper billing compliance rules and methodology




 




Administrative Responsibilities:
Attends all staff meetings

In conjunction with the Chief PA,and department leadership Writes and implements departmental policies regarding PA practice

Acts as liaison between the clinical and administrative staff




           
The appropriate candidate will have successfully completed a graduate level physician assistant program (Master's degree) accredited by the Accreditation and Review Committee for Physician Assistants (ARC-PA) or such other accrediting agency as may qualify a graduate to sit for the NCCPA certifying examination

BS/MS joint programs and those candidates with a BS and PA certificate are eligible, but ONLY for those who graduated BEFORE 1995

Must have at least four years of experience practicing as a PA

Certification by the National Commission on Certification of Physician Assistants (NCCPA) must be obtained prior to first day of employment

Must hold a current valid license or be eligible for licensure as a physician assistant in the Commonwealth of Massachusetts

Must have or eligible for, and maintain, a current DEA registration and Massachusetts Controlled Substance Registration

Must complete 100 hours of CME according to national and state regulations during each two-year period of employment

Internal candidates much have at least two letters of recommendation for reference




 
SKILLS/ ABILITIES/ COMPETENCIES REQUIRED          
Must have the ability to work in a high stress, dynamic, busy clinical setting with changing organizational climate

Must have the ability to be self-directive and to demonstrate initiative in addressing the responsibilities of the position

Must have the ability to utilize appropriate problem-solving and conflict resolution skills

Must be energetic and quality driven and have a proven ability to be a productive member of a team dedicated to providing optimal patient care

Must be proficient with BWH computer systems as needed to independently perform daily tasks (EMR, Epic preferred)

Must maintain the highest degree of professional judgment under the supervision and guidance of a licensed physician




 
Work settings may include ambulatory clinics and treatment rooms, inpatient areas, intensive care units, operating rooms, and/or procedural areas.  There may be loud noises, noxious odors, and temperature extremes.  A large portion of the workday may be spent either standing or walking and the position may require heavy lifting of equipment and patients. 
The PA may be exposed to radiation, potentially infectious bodily fluids, and sharp instruments such as needles and scalpels.  Knowledge of Universal Precautions and proper use of surgical sharp instruments may be required.  The consequences of contamination from bodily fluids or from being stuck with a sharp instrument include the possibility of physical harm to the employee or others.  BWH is a fast paced, dynamic environment with a very large and complex patient volume; exposure to stress in the workplace is expected.
MANAGEMENT RESPONSIBILITY
The Associate Chief PA, in conjunction with the Chief PA, will have the following areas of fiscal responsibility:
Develops and maintains standardized payroll policies for all staff PAs

Maintains a thorough understanding of the payroll process
The Physician Assistant will work with several orthopaedic surgeons as well as various fellows and residents.  Time will be divided between the outpatient clinic, operating room, and administrative tasks for  patient care and Associate Chief role.  The Associate Chief PA will have 5 hours of dedicated administrative time every 2 weeks for this role.  
While the PA can expect a relatively predictable work schedule planned in advance whenever possible, scheduling variations may occur in order to cover clinical needs as they become apparent to the department/division/clinic.  The PA may be asked to assist with coverage for other physicians, primarily within their division.
The PA will perform in accordance with all state and federal regulations and institutional policies including but not limited to the BWH PA Scope of Practice, Prescriptive Guidelines, approved clinical privileges, and BWH PA policy.
The PA must have good rapport and communication with physicians, other healthcare professionals, administrative, and support staff.   Must be able to appropriately respond to difficult situations, personalities, and be able maintain composure and work with all members of healthcare team.
The PA must have at least 4 years of PA experience in any field, including at least 1 year of Orthopaedic PA experience, and be BWH Orthopaedic employee for at least 6 months.
The Orthopedic Associate Chief PA will report directly to the Orthopaedic Chief PA and will work closely with the Orthopedic Chief PA, including a bi-weekly meetings. 


Specific duties will include:
- Associate Chief PA will be the lead for onboarding/training/mentoring of new PA hires, including the   FPPE and 90 day HR forms. 
- Associate Chief PA will be responsible annual reviews and personnel issues for all Ortho PAIs.
- Associate Chief PA will take the lead on compliance for the Ortho PA Service.
- Associate Chief PA will be responsible for OPPE completion for all Ortho PAs.
Brigham and Women's Hospital is an Equal OpportunityEmployer.  All qualified applicants will receive consideration foremployment without regard to race, sex, color, religion, national origin,sexual orientation, protected veteran status, or on the basis of disability.
BWH Boston Main Campus02115Advanced Practice Nurse