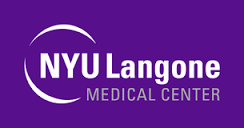 Associate Clinical Data Analyst at NYU Langone Medical Center
New York, NY
NYU Grossman School of Medicineis one of the nation's top-ranked medical schools. For 175 years, NYU Grossman School of Medicine has trained thousands of physicians and scientists who have helped to shape the course of medical history and enrich the lives of countless people. An integral part ofNYU Langone Health, the Grossman School of Medicine at its core is committed to improving the human condition through medical education, scientific research, and direct patient care. For more information, go tomed.nyu.edu, and interact with us onFacebook,TwitterandInstagram.
Position Summary:

We have an exciting opportunity to join our team as a Assoc Clinical Data Analyst.


The Associate Clinical Data Analyst is responsible for internal and outsourced data management activities in support of clinical research studies; as well as, high-powered analysis of said data in support of potential publication ideas. Duties include collaborating with researchers according to specific study procedures and consultation on feasibility of machine learning analysis for outcomes based research ideas. Design, maintain, test databases containing clinical, radiographic, and Health Related Quality Of Life data.
Job Responsibilities:
Perform duties as assigned.
Assist in maintaining quality standards for data usage and analysis.
Transform information in DICOM images.
Assist in/Carry out writing and redaction of methods and materials section of department research projects.
Collaborate with researchers in the coordination and completion of quality related research projects.
Collaborate with Residents and Physicians in the coordination and completion of quality related research projects.
Maintain homogeneous quality standards across databases and equivalent clinically relevant metrics when possible.
Develop internal analysis routines and quality procedures to assess similar types of concerns for potential research projects.
Offer alternatives to current research methodology, including appropriate methods of analysis for the current subject matter.
Work with pertinent departments accordingly for each study to acquire and transform data into information to support research initiatives within the department.
Minimum Qualifications:

To qualify you must have a Bachelors degree and two years of related experience in data analysis. Strong Statistical background and experience with machine learning and/or data mining methods. Familiarity with clinical information and data sources, including diagnostic coding, electronic medical records, and clinical databases. Mastery of Standard query language, Access, Excel; as well as, a high-power statistical software tool/language such as R, SPSS, or Python. Proven ability to work independently on complex projects, working with professionals with a variety of skills and backgrounds. Excellent written and oral communication skills, including record of successful presentation of analytic findings.
Preferred Qualifications:
Masters Degree in pertinent field (biostatistics; engineering; epidemiology; data science; or similar field). Proficiency with SPSS. Familiarity with radiographic data and DICOM images.
Qualified candidates must be able to effectively communicate with all levels of the organization.

NYU Grossman School of Medicine provides its staff with far more than just a place to work. Rather, we are an institution you can be proud of, an institution where you'll feel good about devoting your time and your talents.

NYUGrossman School of Medicine is an equal opportunity and affirmative action employer committed to diversity and inclusion in all aspects of recruiting and employment. All qualified individuals are encouraged to apply and will receive consideration without regard to race, color, gender, gender identity or expression, sex, sexual orientation, transgender status, gender dysphoria, national origin, age, religion, disability, military and veteran status, marital or parental status, citizenship status, genetic information or any other factor which cannot lawfully be used as a basis for an employment decision. We require applications to be completed online.
If you wish to view NYU School of Medicine's EEO policies, please click here. Please click here to view the Federal "EEO is the law" poster or visit https://www.dol.gov/ofccp/regs/compliance/posters/ofccpost.htm for more information. To view the Pay Transparency Notice, please click here.