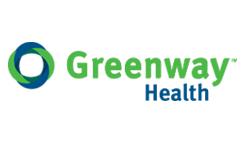 Associate Customer Support Technician - Carrollton, GA at Greenway Health
Carrollton, GA
Greenway Health provides electronic health record and practice management software solutions that touch more than 100 million lives. We work toward company-wide goals of serving physicians, connecting the industry, and empowering better care. Our culture is based on excellence and integrity, and we seek motivated professionals who share our values!
Our Associate Customer Support Technician interacts with customers via telephone or live chat, to provide basic technical support for our software. Technicians manage their progress toward results and documents customer communication throughout the "life-cycle" of a reported issue, supporting a fast-paced, metrics-driven customer contact center.
Check out Greenway's YouTube page to hear what we're looking for in a great employee --www.youtube.com/greenwayhealthehr
Essential Duties & Responsibilities
Provides knowledgeable technical and functional assistance to external customers in a prompt and courteous manner.
Documents call activity and documents results promptly.
Develops interpersonal service skills to achieve high customer satisfaction.
Attends training classes, initiates self-training, participates in Computer Based Training to demonstrate knowledge and skills gained.
Demonstrates thorough understanding of our systems, and their interaction with operating systems and environments.
Proactively pursues projects to enhance our business and customer service levels.
Demonstrates initiative to constantly increase knowledge and skills in products they support.
Constantly and proactively improves customer service skills.