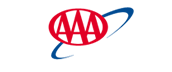 Associate DevOps Engineer at AAA OHIO AUTO CLUB
Saint Louis, MO
Come join an amazing organization with stability, growth potential and an amazing work culture where you are valued. We have more than 14,000 employees in 21 states and provide legendary service to 16 million loyal members. Our membership continues to grow and we are always welcoming dedicated professionals looking to challenge themselves and build a career within our dynamic organization.
The Associate DevOps Engineer position is responsible for implementing the elements of software engineering/programming and protocols under the direction of a mentor. A great collaborator, curious, and a fast learner with strong problem solving and trouble shooting skills. Design and implement user/customer-facing applications with the ability to prototype quickly. This role enhances the technical agility of a variety of Club product lines.
Qualifications
A BS degree in Computer Science, IT, or engineering or education and training in specific IT disciplines, plus the ability to pass aptitude tests; or a combination of education and work experience demonstrating aptitude to succeed in a collaborative team. A combination of one or more of: 1+ years of experience (including at college) in Object Oriented, Procedural, Declarative or Scripting languages.
Benefits:
Health Coverage for Medical, Dental, Vision
Paid time off including Vacation, Illness and Holidays
Life Insurance
Disability Coverage
Pension
401k Savings Plan
Employee Discounts
'Creating members for life by exceeding our members' expectations through valuable products and legendary service '
AAA is an Equal Opportunity Employer