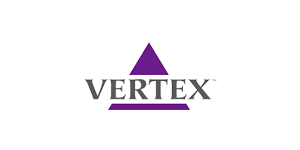 Associate Director Chemical Biology at Vertex Pharmaceuticals Inc.
Boston, MA 02210
We are seeking a talented and motivated scientist to join the Chemical Biology group in the Boston Research Organization to help in our efforts to discover transformative new therapies for patients in need. This position will work as part of project teams at the intersection of chemistry, biology, and genetics to identify and enable new ways to treat serious genetic diseases. The scientist in this role will work closely with chemists, biologists, and data scientists to plan and execute experiments designed to identify and validate the targets of small molecules in cells and to understand the role of new targets in disease contexts. This role will include helping to set the strategic direction for chemical biology group as well as management of multiple scientists.
The ideal candidate will have a background in chemical biology as well as target identification and validation with a strong track record of collaboration with biologists and chemists. Leadership skills and a demonstrated ability to manage and mentor colleagues are also required. Preference will be given to candidates with experience in working to understand and validate small-molecule targets in complex cellular assays. Experience in the use of mass-spectrometry based proteomics, including the development and implementation of novel methods is a plus.
Key Responsibilities:
Perform essential role in evaluating potential new drug targets, assay technologies, and strategic opportunities.
Development and implementation of new and existing methods, including helping to set strategy for continued technology development at Vertex.
Scientific leadership of therapeutic and technology projects.
Strong individual contributions to scientific projects.
Managing and mentoring other scientists in the department.
Data analysis, interpretation, and visualization of data to develop new hypotheses.
Presentation of hypotheses and data to project teams and senior management.
Minimal Requirements:
PhD (or equivalent) in and significant hands-on experience in chemical biology.
Additional experience (8+ years) in a drug discovery setting with genomics, target identification, pathway biology, or a related field.
Demonstrated leadership ability, including management experience.
Proven ability to work with diverse scientific methods and collaborate across disciplines.
Ability to mentor peers and junior scientist.
Strong scientific understanding of molecular biology, genomics, and biological pathways.
Strong data analysis skills and a demonstrated ability to integrate information from different sources to generate testable hypotheses.