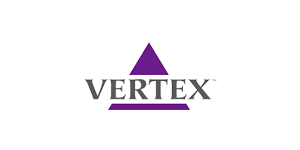 Associate Director, GMP QA - Analytical Support at Vertex Pharmaceuticals Inc.
Boston, MA 02210
The role is recognized as an expert internally in the principles and application of quality and regulatory compliance. The individual adapts to new and multiple projects, effectively ensuring alignment with corporate goals and compliance with all regulatory requirements. This role is responsible for managing compliance data review in support of Commercial and Clinical Stability, Method Validation/Transfer and Reference Standard Program at Vertex. The role is also responsible for coordinating with Quality Disposition teams for review of Commercial and Clinical product release testing and Certificate of Analysis approval.  This role will manage direct reports to execute the team's responsibilities. 
This position reports to Director, GMP Operations Quality.
Key Responsibilities:  The responsibilities of this role may include, but are not limited to, the following:
Manage Quality staff to collaborate with cross functional technical groups on product stability programs.
QA review of Analytical data in support of Commercial and Clinical stability studies.
Support all analytical related deviations and investigations, OOS, OOTs as applicable.  Lead Material Review Board discussions, as necessary
Issuance of Stability reports upon request
Review of RSS and Shipping Excursion Study Reports
Oversee and conduct method validation/ transfer data review, for Commercial and Clinical reference standard programs.
Review and approve Method Validation and transfer Protocols/reports generated internally and externally.
Support investigations and QA guidance for complex investigations
Communicate any risks and gaps to management as known.
Coordinate with Quality Disposition teams to ensure review and reporting of product release data
Perform Compliance review of data in support of disposition of Commercial and Clinical product
Resolve issues with CMO or internal technical teams
Support all analytical related deviations and investigations, OOS, OOTs as applicable
Approve Certificate of Analysis
Manage the stability trending program and support stability section for Annual Product Review
 Review and approve stability trend reports in a timely manner
Identify and discuss stability trends with management
Author the stability section for Annual Product review as requested
Product Transition to Commercial / Registration to Validation / PAI Readiness
Evaluate CMO Quality Systems to ensure compliance with commercial expectations
Provide onsite support for registration batches
Ensure source documents are approved and available
Audit / Inspection Support
Participate in preparation activities
Act as an SME Responder or assist in providing front & back room inspection support
Support for Post inspection activities
Test Articles Oversight
Review of Test Article production records
Review of Test article data
Approval of Test article C of A
Biomarker Oversight
Provide oversight of Biomarker operations and processes, where applicable
Change Controls- execution
Owner /Assessor of Change controls
QA Approver work with technical teams to resolve gaps and approve change plans and classification
Supporting deployment of QMS (GMP Rep)
Generate Performance updates for presentation to QMT, QLT, EQLT as needed
Gap/Risk communication
Metric analysis
Participate on process improvement initiatives
Performance Management/ Individual Development/ Training
Goals development
Perform performance reviews
Create Individual Development Plans in conjunction with employee
Timely completion of training requirements prior to execution
Minimum qualifications:
Master's degree and 5-8 years of relevant work experience, or Bachelor's degree in a scientific or allied health field (or equivalent degree) and 10+ years of relevant work experience, or relevant comparable background
Successful people management
Previous experience with product stability programs
Preferred Qualifications:
Analytical Experience preferred: Data review, deviation review, change control experience, and Quality System background helpful.
Demonstrate adaptability; think analytically with ability to conduct data analysis while paying attention to details
Broad GxP Knowledge with ability to communicate effectively, collaborate and think critically to support impact assessments
Ability to understand technical processes, Knowledge and application of risk management principles/ Risk Impact evaluation-aligning effort to level of risk
Facilitation/ Problem Solving /organizational, planning, etc./ RCA tools/methodology/ Technical writing
Working knowledge of GMP regulations and applicability to duties. Operational QA experience in analytical or manufacturing setting, interpretation and application of GMPs and applicable guidelines/guidance's ex.  ICH, USP, etc. or other industry best practices ex. ISPE, WHO, etc.  Successful track record influencing cross functional teams

Communication, Influencing, Relationship Management/conflict mgmt.
Questioning-Ability to understand and translate customer needs
In depth knowledge of GMP/GDP regulations and application

Strong Quality Systems experience/background, experience presenting to cross functional audience, Coordination and planning experience-

Critical, analytical and Strategic thinking
Ability to assess impact across multiple procedures and systems
Cross functional collaboration, in-depth GMP knowledge, and experience in  Presentation/Facilitation/ Risk Mgmt

Experience in GMP activities: Previous working experience with ICH expectations for Stability

Knowledge of analytical techniques and data review
Attention to detail/ Sense of urgency- ability to act quickly/Escalation process
Previous experience with method validation and transfer oversight

Previous CMO oversight experience:

Broad GMP knowledge across lifecycle of the product
Ability to Negotiate and Collaborate with team members to achieve results

Preferred experience in conducting/hosting/participating in regulatory/vendor or internal audits.
Prior experience in inspection support roles/Knowledge of audit process/Project Management
Strategic thinking/Understanding of agency expectations/Broad GxP understanding
Good understanding of GLP standards. Previous experience and success navigating gray areas.
Support review of test article characterization data
Previous experience with Biomarker testing oversight helpful.
Previous regulatory submission review experience:
Detail oriented with good knowledge of regulatory agency requirements.
A broad level of GMP understanding and ability to collaborate cross-functionally in a team setting
Ability to think strategically with clear goals in mind.
#LI-LM