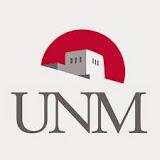 Associate Director - req# 7570 at University of New Mexico
Albuquerque, NM 87131
Senior Operations Manager
Requisition ID
req7570
Working Title
Associate Director
Position Grade
14
Position Summary

Summary

Reporting directly to the Executive Director of the Center for Teaching and Learning, the Associate Director of Faculty Support for Online Course Development (FSOCD) manages the programs, services and staff that support the development of quality online courses. UNM offers online courses throughout each of its colleges, with as many as 400-500 online courses each semester. Faculty Support for Online Course Development programs include certification of Managed Online Program (MOPS) courses, the "Golden Paw" online course award, support of faculty online teaching, workshops on best practices, and other initiatives related to online course instruction.

Duties and Responsibilities

Under supervision, the Associate Director will:

Supervise and train 10-15 Faculty Support for Online Course Development staff (instructional designers, media specialists, and project manager)
Promote productive communication and collaboration between FSOCD and the Center for Teaching and Learning in an effort to meet organizational objectives.
Provide leadership to the UNM community and faculty by connecting them with resources and best practices primarily for online course development, but also by working collaboratively with other faculty development providers to help support hybrid and augmented course development.
Manage FSOCD assessment process
Participate in overarching FSOCD fiscal management, program innovations, and strategic planning
Facilitate the Faculty Online Course Advisory Council
Foster collaborations with UNM, within New Mexico and within national communities that revolve around quality online course development
Participate in local and national conversations on effective online teaching and learning
Serve on appropriate university committees
Act as primary line of communication with campus partners
Seek out and implement tools and practices to align FSOCD with current best practices in online course development




Conditions of Employment

Identified positions in this classification may require specialized certification in an area of competency, depending on the specific needs of the designated role.

Minimum Qualifications

Bachelor's degree; at least 5 years of experience directly related to the duties and responsibilities specified.

Completed degree(s) from an accredited institution that are above the minimum education requirement may be substituted for experience on a year for year basis.

Preferred Qualifications

Advanced degree (MA or PhD)
Knowledge of current research in online teaching and learning
Experience teaching online at the college level
Supervisory experience
Experience working in an academic environment
Excellent communication skills



Additional Requirements
Chosen applicant will have a start date of 6/1/19
Campus
Main - Albuquerque, NM
Department
CAPS (521A)
Employment Type
Staff
Staff Type
Regular - Full-Time
Term End Date
Status
Exempt
Pay
$3956.33 - $5924.53 Monthly
Benefits Eligible
This is a benefits eligible position. The University of New Mexico provides a comprehensive package of benefits including medical, dental, vision, and life insurance. In addition, UNM offers educational benefits through the tuition remission and dependent education programs. See the Benefits home page for a more information.
ERB Statement
Temporary and on-call employees working an appointment percentage of 26 (.26 FTE) or greater, per quarter, will be eligible to earn retirement service credits and thus are required to make New Mexico Educational Retirement Board (NMERB) contributions. More information pertaining to your FTE and NMERB contributions can be reviewed on the NMERB Guidelines Clarified webpage.
Background Check Required
No
For Best Consideration Date
2/15/2019
Application Instructions
** Please attach a cover letter, resume, and at least 3 supervisor references.** On resume/application, please indicate the number of hours per week you worked for each position.



Positions posted with a Staff Type of Regular or Term are eligible for the Veteran Preference Program. See the Veteran Preference Program webpage for additional details.

The University of New Mexico is committed to hiring and retaining a diverse workforce. We are an Equal Opportunity Employer, making decisions without regard to race, color, religion, sex, sexual orientation, gender identity, national origin, age, veteran status, disability, or any other protected class.