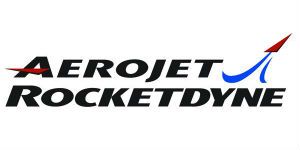 Associate Engineer, Structures and Dynamics at Aerojet Rocketdyne
Huntsville, AL
Overview
Aerojet Rocketdyne is a world recognized leader in space and missile propulsion. We design and manufacture liquid, solid, and hypersonic propulsion systems.
This is an excellent opportunity for a recent college graduate to join a senior staff engaged in development and production activities related to new and existing propulsion technologies.
This Associate Engineer position is open to current and future 2021 graduates, and will be located at our Huntsville, AL DefenseHeadquarters.
This current opening may be filled at this level as posted or at one level higher.
Essential Job Functions (Including % of Time for Each)
Under direct supervision, the Associate Engineer will assist with structural, thermal-structural and dynamic analyses.
60% - Assist with performing structural analyses utilizing classic hand calculation methods and finite element models developed using ANSYS. Conduct static and dynamic structural analyses.Correlate analysis models and test results.Provideinput onthe products' ability to satisfy internal structural requirements, as well as those flowed by the customer.
20% - Report status and results of analysis tasks at design and program reviews.
20% - Assist in preparing technical reports documenting all analysis activities.
Requirements
This position requires a Bachelor's degree in a related engineering discipline; a Master's degree in a related engineering discipline (preferred);or an equivalent combination of experience and education.
Coursework or experience in performing linear, non-linear, static and dynamic structural analyses supporting design, development and production qualification desired. Experience using finite element analysis tools such as ANSYS preferred. Knowledge and experience with aerospace product development efforts a plus. Proficiency in Microsoft Office products (Word, Excel and PowerPoint) is expected.
Requires U.S. Citizenship, U.S. Permanent Residency or other status as a U.S. Person. Must be able to satisfy federal government requirements for access to government information and having dual citizenship may preclude you from being able to meet this requirement.
Work Environment and Physical Requirements:
Employees in these positions must possess mobility to work in a standard office setting and to use standard office equipment, including a computer; stamina to sit and to maintain attention to detail despite interruptions; may occasionally lift/carry/push/pull up to 15 pounds; may require minimal walking, climbing, stooping, crouching, and/or bending; andvision to read printed materials and a computer screen, and hearing and speech to communicate in person and over the telephone. May require the ability to travel by air or auto. May require the use of personal protective equipment such as safety glasses, safetyshoes, and shop coat. These positions may be expected to work varying shifts and hours to ensure successful operation of activities in the organization.