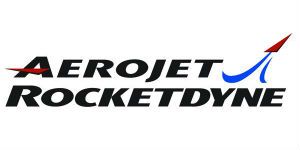 Associate Engineer - Systems Analysis / Reliability at Aerojet Rocketdyne
Canoga Park, CA
Overview
Aerojet Rocketdyne is an innovative company delivering solutions that create value for its customers in the aerospace and defense markets. The company is a world-recognized aerospace and defense leader that provides propulsion and energetics to the space, missile defense and strategic systems, tactical systems and armaments areas, in support of domestic and international markets. Additional information about Aerojet Rocketdyne can be obtained by visiting our websites at www.Rocket.com and www.AerojetRocketdyne.com.
Aerojet Rocketdyne is seeking an Associate Engineer to join our team in Canoga Park, CA (Los Angeles area). This position will entail reliability and system safety work related to a diverse product line.
Essential Job Functions (Including % of Time for Each)
Under direct supervision and following specific, details instructions and established procedures, job responsibilities will include:
50% - Develop reliability and safety models/analyses for various systems and communicate results to company engineers and managers.
20% - Perform technical review of reliability and systems safety analysis products, including failure modes effects and criticality analysis and hazard analysis.
10% - Provide design input to improve product reliability and/or safety when necessary; Interacting with a wide variety of individuals and teams to communicate results.
10% - Design reliability and/or system safety test plans to qualify new product and processes. Evaluate testing failures and ensure consistent adherence to high quality standards by application of reliability techniques.
10% - Perform Probabilistic Risk Assessments.
Requirements
Requires a Bachelor's degree, or higher degree, in an Engineering-related major, or an equivalent combination of education and related experience. Prefer GPA of 3.3 or higher. Statistics and/or reliability course work preferred.
May be required to obtain and maintain a U.S. Security Clearance at the appropriate level. Must be able to satisfy federal government requirements for access to government information, and having dual citizenship may preclude you from being able to meet this requirement.
Work Environment and Physical Requirements:
Employees in these positions must possess mobility to work in a standard office setting and to use standard office equipment, including a computer; stamina to sit or stand and maintain attention to detail despite interruptions; may occasionally lift/carry/push/pull up to 25 pounds; may require occasional walking, climbing, stooping, crouching, and/or bending; and vision to read printed materials and a computer screen, and hearing and speech to communicate in person and over the telephone. May require the ability to travel by air or auto. May require the use of personal protective equipment such as safety glasses, safety shoes, and shop coat. These positions may be expected to work varying shifts and hours to ensure successful operation of activities in the organization.