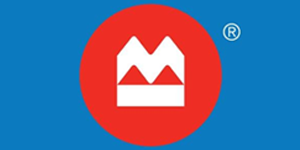 Associate General Counsel, Regulatory Liaison and Regulatory Attorney, Enterprise Regulatory Office at BMO Harris Bank
Chicago, IL
Associate General Counsel, Regulatory Liaison and Regulatory Attorney, Enterprise Regulatory Office-1900010711
Description
The Enterprise Regulatory Office ("ERO") supports the BMO enterprise and helps BMO meet its regulatory obligations.  ERO provides legal advice on regulatory matters, provides leadership and guidance on regulatory examinations and interactions, oversees BMO's regulatory development committees and regulatory development framework, and reports to the board of directors on significant matters.

The Associate General Counsel, Regulatory Advice and Regulatory Liaison, supports the U.S. Chief Regulatory Officer and the ERO in the United States. The role is a senior level attorney in ERO that will provide bank regulatory advice and oversee the regulatory liaison function. The role will provide bank regulatory advice to business lines and corporate functions, stay abreast of the current regulatory and supervisory environments, help maintain key relationships with U.S. regulators, oversee and advise on regulatory examination activity and supervisory activities. The role reports directly to the U.S. Chief Regulatory Officer.
ERO provides bank regulatory advice to lines of business or corporate areas, including advice on:
·      Acquisitions or divestitures
·      Affiliate transactions
·      Volcker Rule
·      Regulation O
·      Powers, activities and investments
·      Corporate governance and structure


The Regulatory Liaison function within ERO maintains relationships and oversees the supervisory examination process with key regulators, including:
·      Provides advice, guidance, and procedures to management for key regulatory examination and supervisory activities;
·      Helps prepare and support the business during regulatory examination and supervisory activities;
·      Oversees responses to supervisory matters and provides input on action plans to address deficiencies, as appropriate;
·      Interfaces directly with the supervisory teams of key regulators to ensure appropriate information flow and maintain regulatory relationships; and
·      Supports BMO U.S. CEO and BFC COO in regulatory relationship responsibilities, monitors remediation activities and provides appropriate updates, as necessary, to U.S. management and BFC board of directors or committees.
Key Accountabilities
·      Provide guidance and advice to lines of businesses and corporate areas regarding implications of applicable laws, regulations and reputational risks on business strategies and new products
·      Assist in any regulatory application activities related to bank expansion or acquisition activity 
·      Provide leadership in maintaining relationships with key regulators across BMO US Operations
·      Ensure BMO stays abreast of supervisory trends and themes and participate in actions to address them
·      Oversee the submission of responses to supervisory matters and provide input on action plans to address deficiencies and matters requiring attention and related reporting, as appropriate
·      Create and present reports and presentations on supervisory trends and themes and any actions taken to address such themes
·      Participate and advise on the bank's advocacy efforts, focused on supervisory and regulatory matters
Scope and Impact
The role is U.S. jurisdictional. The role has direct or indirect impacts on the following:
·      Regulatory Risk
·      Reputational Risk
·      U.S. Regulatory Relationships
·      Ability to execute strategic objectives

The role is highly complex as a result of the complexity of supervisory environment and the business environment, the fact that many of these businesses are highly regulated by specific regulatory regimes and regulators, many of which differ by jurisdiction (province, state, country), and the number of important regulators.  Failure to fully understand and demonstrate an understanding of regulatory environment may impact the bank's ability to execute on key strategic objectives.

Key Relationships
Internal
Peer relationship with other direct reports of U.S. Chief Regulatory Officer and Enterprise Chief Regulatory Officer
U.S. senior leaders of lines of business and corporate areas

External
Key regulators in the U.S.
Key industry associations
Qualifications
Knowledge and Skills
• Law Degree
• At least 10 years' experience in financial services
• Good knowledge of US financial services legislation and regulation, with a focus on bank regulatory matters and acquisitions
• Good knowledge of US regulatory landscape and priorities
We're here to help

At BMO Harris Bank we have a shared purpose; we put the customer at the center of everything we do – helping people is in our DNA. For 200 years we have thought about the future—the future of our customers, our communities and our people. We help our customers and our communities by working together, innovating and pushing boundaries to bring them our very best every day. Together we're changing the way people think about a bank.

As a member of the BMO Harris Bank team you are valued, respected and heard, and you have more ways to grow and make an impact. We strive to help you make an impact from day one – for yourself and our customers. We'll support you with the tools and resources you need to reach new milestones, as you help our customers reach theirs. From in-depth training and coaching, to manager support and network-building opportunities, we'll help you gain valuable experience, and broaden your skillset.

To find out more visit us at https://bmoharriscareers.com.

BMO Harris Bank is committed to an inclusive, equitable and accessible workplace. By learning from each other's differences, we gain strength through our people and our perspectives. BMO Harris Bank N.A. is an equal opportunity/affirmative action employer. All qualified applicants will receive consideration for employment without regard to sex, gender identity, sexual orientation, race, color, religion, national origin, disability, protected Veteran status, age, or any other characteristic protected by law. Accommodations are available on request for candidates taking part in all aspects of the selection process. To request accommodation, please contact your recruiter.
Job
 Legal Counsel
Primary Location
 United States-Illinois-Chicago
Organisation
 LRC-X000076
Schedule
 full-time
Job Posting
 05/13/19
Unposting Date
 Ongoing