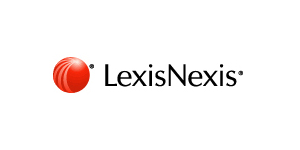 Associate Legal News Editor at LexisNexis
Philadelphia, PA 19019
Associate Legal News Editor

Covers specific legal beats and oversees production of his/her publication(s) on weekly, monthly or bi-monthly frequency. Monitors developments in assigned practice area(s), including court cases, administrative proceedings, and legislative and regulatory actions; reports on legal news and produces daily news articles for inclusion on daily news website and in print and ebook and other distribution channels, including online.The position will require travel to Philadelphia for monthly meetings and as required.

Responsibilities

1. Closely monitor practice area(s) for legal news

2. Suggest which developments to report and write about and validate suggestions with manager

3. Gather news and identify relevant official documents regarding events and developments in the practice area

4. Write news articles for daily upload to website and inclusion in print publications

5. Clearly digest/explain court opinions and other litigation-related documents following guidance provided by manager

6. Use and update existing list of news sources

7. Meet all deadlines and oversee production of publications in a timely manner

8. Participate in and support marketing strategy with regard to particular publications

9. Participate in developing and executing market engagement plan for each product to ensure consistent feedback flow on content direction and market focus

10. Attend practice-area meetings and conferences when possible

11. Review all available analytics of web-based usage of content with managing editor to help drive content focus

12. Recommend new product ideas

13. Other duties as assigned |Qualifications:

Qualifications

1. Bachelor's degree required, journalism/communications degree preferred

2. 1-2 years of hard news reporting experience

3. Aggressive news gatherer

4. Skilled and speedy news writer

5. Ability to understand and explain complex legal topics

6. Ability to network with attorney sources, use online and other resources to gather information

7. Superior interviewer (on telephone and in person)

8. Ability to engage clearly with customers, management, marketing, and sales about the given topic

9. Ability to work independently

10. Some travel may be required

LexisNexis Legal & Professional (www.lexisnexis.com) is a leading global provider of content and technology solutions that enable professionals in legal, corporate, tax, government, academic and non-profit organizations to make informed decisions and achieve better business outcomes. As a digital pioneer, the company was the first to bring legal and business information online with its Lexis and Nexis services. Today, LexisNexis Legal & Professional harnesses leading-edge technology and world-class content, to help professionals work in faster, easier and more effective ways. Through close collaboration with its customers, the company ensures organizations can leverage its solutions to reduce risk, improve productivity, increase profitability and grow their business. Part of RELX Group plc, LexisNexis Legal & Professional serves customers in more than 100 countries with 10,000 employees worldwide. LexisNexis, a division of RELX Group, is an equal opportunity employer: qualified applicants are considered for and treated during employment without regard to race, color, creed, religion, sex, national origin, citizenship status, disability status, protected veteran status, age, marital status, sexual orientation, gender identity, genetic information, or any other characteristic protected by law. If a qualified individual with a disability or disabled veteran needs a reasonable accommodation to use or access our online system, that individual should please contact 1.877.734.1938 or

accommodations@relx.com



RSRLNLP

LexisNexis Legal & Professional is a leading global provider of legal, regulatory and business information and analytics that help customers increase productivity, improve decision-making and outcomes, and advance the rule of law around the world. As a digital pioneer, the company was the first to bring legal and business information online with its Lexis® and Nexis® services. LexisNexis Legal & Professional, which serves customers in more than 130 countries with 10,000 employees worldwide, is part of RELX, a global provider of information-based analytics and decision tools for professional and business customers.