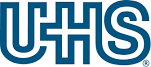 Associate Medical Director - Beautiful South Shore, MA at Universal Health Services
Pembroke, MA 02359
Pembroke Hospital is a 120-bed private behavioral health facility located on the South Shore of Massachusetts in the town of Pembroke, approximately one mile from Rte 3. Inpatient services include adult, older adult (50+), and adolescent programs, as well as partial hospitalization programs (PHP) for adults and adolescents. Our treatment programs include the capacity to manage co-occurring psychiatric and substance abuse disorders as well as sub-acute medical co-morbidities. Collaboration, compassion, and respect are the guiding principles of our multi-disciplinary teams approach to helping patients achieve recovery and mental wellness.
Pembroke Hospital is owned by Universal Health Services (UHS), one of the nations largest hospital management companies, and the largest facility-based behavioral health provider in the country.
For more information, please visit;
https://www.massvacation.com/regions-towns/south-of-boston/
The Adult Inpatient Program at Pembroke Hospital serves to help adults overcome the psychiatric disorders that strain their personal and professional relationships. The patients most suited for this program have a psychiatric condition so severe, they require 24-hour care in a safe, therapeutic environment.
Each patient receives an individualized treatment plan conducted by the psychiatrist, case manager, rehab therapist and nurses overseeing your recovery. The plan is based on the issues that brought you to the hospital, the goals needed to address those issues and the ways to reach those goals.
Pembroke Hospital offers PHPs in which teens and adults can receive help with a psychiatric disorder in a safe, structured environment. These programs allow patients to return home each night to maintain relationships with family and community. PHP can be an appropriate alternative or step-down from more a more intensive form of care like an inpatient program. We stress family involvement as an essential component of the recovery process.
Components of PHP
Individual and group therapy
Medication management
Coping skill building
Discharge and aftercare planning
We Offer:
Competitive salary and bonus opportunity!
Malpractice Coverage
Health insurance, dental, vision benefits and more.
Paid Time Off, 401K with Match
Relocation Assistance
No weekend call
CMEs allocation
Massachusetts listed in Top 10 states for Physicians to Practice ! HealthExec, May 2019
For Additional Insight:
Frank J. Zura, M Ed,
Frank.zura@uhsinc.com 609.833.0858