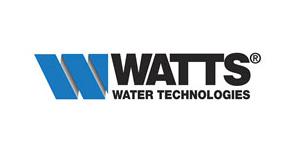 Associate Planner/Buyer at Watts Water Technologies, Inc.
Fort Worth, TX
PVI Industries, LLC is the world's largest manufacturer of ASME-Code, Duplex Stainless Steel Water Heaters. We specialize in medium to large capacity ASME water heaters for commercial and institutional buildings including schools, hotels, hospitals, dormitories, apartments, correctional facilities and military barracks. Many of our products are "engineered-to-order" to exactly match the requirements of the application.
PVI Industries, LLC, a manufacturer of commercial and industrial water heaters and boilers, is seeking an Associate Planner/Buyer. This role will assist with the procurement and planning of materials, products and services for the Heating & Hot Water Platform. This role will provide day to day assistance to the Operations /Materials department to optimize the value stream and inventory levels. Performs all other duties as required.
PRINCIPAL RESPONSIBILITIES AND DUTIES:
Assists the Buyer/Planner with the procurement and planning of materials, products and services for assigned cells.
Monitors and updates all purchase orders to ensure that all pricing, delivery dates, QTY's, etc. are correct and current.
Reviews material reports (shortage, MRP, Kanban, etc.) to ensure that the execution of all purchase orders is completed in a timely manner, to ensure material availability aligns with the production build rate and forecast.
Reviews project scope and schedule; organizes and tracks project status/working meetings; prepare and distribute progress reports; mitigate risks and issues; and track deliverables.
Coordinates with Quality, Manufacturing, Engineering, and other internal resources to identify suppliers who can provide products that meet quality standards and commercial requirements. 
Maintains open communication and a strong functional relationship with all suppliers through verbal and written communications.
Escalates concerns as needed to satisfy customer on time shipments.
Collaborates with internal functions and suppliers to develop supplier agreements which enhance company initiatives, goals and objectives while creating a more robust business partnership.
Collaborates with Accounting and Receiving regarding all pricing, delivery and receipts issues. Participates and acts to develop root cause/corrective actions.  Escalates issues in a timely fashion as required.
Reviews the integrity of the material and data flow.
Maintains the expectation that 100% material availability is the standard.
Collaborates with the Materials and Sourcing teams to setup and maintain the Kanban Card systems for Material releasing to suppliers and material flow to point of use.
Maintains inventory charts; daily review cells.
Follows all Standard Operating Procedures, company policies, and laws/regulations.
Assists and maintains proper forecasting methods.
Performs all other duties as required.
EDUCATION:
Associate degree in a related field (Bachelor's degree preferred) or equivalent experience.
QUALIFICATIONS:
1 – 3 years of experience in material purchasing, preferably in a lean manufacturing environment
Experience in Lean Manufacturing is desired
MANAGEMENT:
This position has no direct reports. 
*PHYSICAL REQUIREMENTS:
While performing duties of the job, employee is required to sit; stand; walk; use hands to handle objects, tools, or controls; reach with hands and arms; talk and hear. Employee will occasionally lift and/or move up to 40 pounds.  Specific vision abilities required by the job include close vision, distance vision, color vision, peripheral vision, depth perception, and the ability to adjust focus. 
*WORK ENVIRONMENT:
Work in office environment or Work in a manufacturing/shop floor environment
May occasionally be required to perform job duties outside the typical office setting
Noise level is minimal with intervals of spikes
Required to wear safety glasses and utilize other safety equipment as required while present on the shop floor
*As required by the Americans Disabilities Act (ADA)
EMPLOYEE CORE COMPETENCIES:
1. Collaborate Across Workgroup
2. Initiate Positive Change
3. Deliver High Quality Results
4. Focus on the Customer
5. Develops Self & Others
6. Accountability
By linking this application to your LinkedIn profile, you agree that you consent to Watts and any of its affiliates, divisions, and/or third party service providers accessing and using the information on your LinkedIn profile for the purposes of assessing your application.
Watts is committed to equal employment opportunity. We follow a policy of administering all employment decisions and personnel actions without regard to race, color, religion, creed, sex, pregnancy, national origin, sexual orientation, age, physical or mental disability, genetic disposition or carrier status, marital status, military or veteran status, minorities, or any other category protected under applicable federal, state, or local law. Consistent with the obligations of state and federal law, Watts will make reasonable accommodations for qualified individuals with disabilities. Any employee who needs a reasonable accommodation should contact Human Resources.