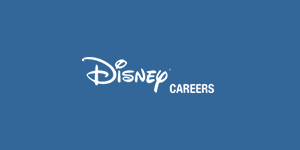 Associate Principal Counsel – Digital Antipiracy & Content Protection at Walt Disney Company
Burbank, CA
Job Summary:

The Walt Disney Company is a diversified, international family entertainment and media organization whose operations include theme parks and resorts, filmed entertainment including motion pictures and television shows, home video products, records, consumer products, a cruise line, radio and television stations, broadcast and cable networks, Internet offerings, and publishing activities. The Walt Disney Company's Corporate Legal Department seeks to hire a lawyer to join its Digital Media Antipiracy group and combat piracy of its digital content worldwide.


The Corporate Legal Department of The Walt Disney Company is seeking an accomplished lawyer for its Digital Media Antipiracy group. This position offers a rare opportunity to join an in-house legal team to work on substantive intellectual property issues, public policy concerns, and antipiracy strategy. Prior in-house experience is not required.


The ideal candidate will have a strong familiarity with laws governing enforcement of intellectual property rights in the US, background in contract drafting, and experience with the legal and technological issues relating to Internet investigation and enforcement. Knowledge of international intellectual property frameworks is a plus, but not required.


We offer an excellent working environment with an emphasis on a collaboration and teamwork. If you meet the qualifications and thrive in a professional, fast-paced environment, we invite you to apply.


Responsibilities:


+ Managing online enforcement initiatives and negotiating and drafting vendor and technology agreements as well as antipiracy requirements in distribution agreements.

+ Serving as a key legal advisor to the Digital Antipiracy technical operations and investigation teams

+ Staying abreast of a rapidly-changing legal, policy, and technology landscape.

+ Working closely with internal business stakeholders, industry partners, legal and technology vendors, and individual subject matter legal experts across the company.

+ Exhibiting diplomacy, strategic thinking, attention to detail, and the ability to assist in the development of the Company's global digital media enforcement efforts.


Basic Qualifications:

Minimum of 5 years of practice experience at a law firm or a combination of law firm and corporate work, preferably handling vendor agreements and/or intellectual property licensing, and excellent interpersonal, writing, and analytical skills.


Required Education


+ Strong academic credentials including a J.D. degree

+ Membership in the California Bar or willingness and qualification to be Registered In-House Counsel is required.


Additional Information:

#LegalAffairs


Job ID: 763536BR

Location: Burbank,California

Job Posting Company: The Walt Disney Company (Corporate)
The Walt Disney Company and its Affiliated Companies are Equal Employment Opportunity employers and welcome all job seekers including individuals with disabilities and veterans with disabilities. If you have a disability and believe you need a reasonable accommodation in order to search for a job opening or apply for a position, email Candidate.Accommodations@Disney.com with your request. This email address is not for general employment inquiries or correspondence. We will only respond to those requests that are related to the accessibility of the online application system due to a disability.