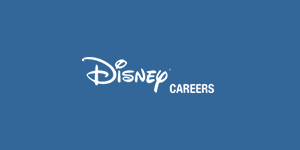 Associate Project Manager, Metadata & Localization at Walt Disney Company
Burbank, CA
Job Summary:

It's the magic of immersing yourself in a motion picture masterpiece, or a new track from your favorite band, or the spectacle of a live Broadway show. It's hard to define and even harder to create, but that's what we do at The Walt Disney Studios. Ours is a culture of innovation, collaboration and creativity. We raise the bar, then step over it, blazing trails through the production and distribution of world-class entertainment around the globe. If you want to help tell compelling, enduring stories through movies, music or stage plays, then we want to hear from you.


The Walt Disney Studios is looking for an Associate Project Manager to join our Studio Operations – Library and Technical Services (LTS) team. Library and Technical Services manages the company's film asset inventory (physical and digital), includes the storage and servicing of assets, and creates the company's DVD/Blu-ray masters, dubbing reference materials and EPK's for feature films.


The Associate Project Manager - Metadata Localization is responsible for day-to-day administration of localized metadata for use in international markets. They will be the data steward and central contact point for the metadata department, vendors & territory offices as they will require regular updates and information. In this role, you're responsible for meeting negotiated milestone dates for assigned titles by proactively identifying issues early in production; while also proactively proposing solutions to issues and


Responsibilities:


+ Validate and certify readiness of requested metadata prior to servicing

+ Coordinate cross-team remediation efforts of metadata

+ Partner with 3rd party vendors on review and approval of metadata packages

+ Organize, develop & implement policies, procedures that enforce the effective management of enterprise data

+ Ensure best practices and governance standards are being met on all product master data

+ Ensure thorough, accurate & timely completion of assignments

+ Support workstream through project management, execution, asset prep facilitation, ordering and remediation

+ Act as a liaison to local territory offices clients and vendors

+ Identify problem areas of master data through key metrics and monitoring programs designed to ensure data quality

+ Orchestrates and prioritizes package delivery requests based on stakeholder input

+ Is knowledgeable and realistic when balancing client demands with creative and qualitative integrity

+ Troubleshoots issues and performs root cause analysis on issues raised by client

+ Take Ownership of assigned production titles & providing solutions to workflow issues

+ Provide timely feedback to Manager on delays or challenges for all workflows

+ Responsible for the routing of issues to appropriate teams to facilitate remediation

+ Sees patterns that help to explain the root caused of complex problems

+ Applies creative, practical solutions to solve problems that are not obvious to others

+ Brings the right people together to address issues

+ Timely updates to statistical metrics

+ Respond to constructive feedback

+ Present oneself in a profession and mature manner

+ Ad hoc projects on request independent of day-to-day management


Basic Qualifications:


+ Working knowledge of supply chain process

+ Working knowledge of Microsoft Excel, Google Docs

+ Project Management skills


Preferred Qualifications:


+ Quality Assurance background of exposure

+ Bachelor's Degree

+ Working with International markets


Job ID: 763319BR

Location: Burbank,California

Job Posting Company: Studio Entertainment
The Walt Disney Company and its Affiliated Companies are Equal Employment Opportunity employers and welcome all job seekers including individuals with disabilities and veterans with disabilities. If you have a disability and believe you need a reasonable accommodation in order to search for a job opening or apply for a position, email Candidate.Accommodations@Disney.com with your request. This email address is not for general employment inquiries or correspondence. We will only respond to those requests that are related to the accessibility of the online application system due to a disability.