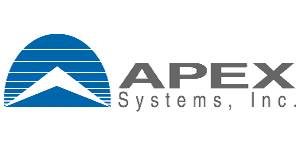 Associate Scientist- Immunology at Apex Systems
Cambridge, MA
Job Description
Job #:
 1021304
Associate Scientist 1021304
Job Scope & Purpose: 
Our client is an early-stage biotechnology company located in the heart of Cambridge, Massachusetts, with the vision to drive immune-control of solid tumors. Immune-based therapies are redefining how cancer is treated, as clinical studies demonstrate unprecedented deep and durable responses in multiple cancer types. In particular, redirecting T cells to tumors is a successful strategy for immunotherapy, but to date is limited by toxicities and imperfect targets for solid tumors.  Our client is looking for a highly motivated and enthusiastic Associate Scientist to add to their ever-growing cross-functional team. This individual will perform cell-based and biochemical assays using a variety of molecular and immunological techniques. This is an exciting opportunity to contribute to the development of new biologics drugs for cancer immunotherapy in a highly collegial start-up biotech company and gain experience in all aspects of immuno-oncology drug discovery.
Primary Job Responsibilities
Design and perform flow cytometry-based experiments of immune and tumor cells including analysis
Cultured mammalian cells and perform cellular activity assays including T cell-directed tumor-killing assays and measurement of cytokine production
Document, analyze and interpret experiments
Present results and conclusions clearly and succinctly to the team
Maintain good written records of laboratory procedures, results, and conclusions
Primary Job Requirements
BS/MS in biological sciences or a related discipline with 1-5 years of research experience in academia or biotech/pharma
Demonstrated experience with flow cytometry techniques including cell staining, operation of flow cytometer and data analysis)
Hands-on experience with mammalian cell culture and cellular activity assays
Experience with molecular techniques including Western blot and protein measurement platforms (e.g., ELISA, MSD) is a plus
Proficiency in data analysis (e.g., Graphpad Prism, FlowJo)
Attention to detail, documentation of data, and effectively communicate results
Enjoys working in a fast-paced, team-oriented, multidisciplinary environment
Experience with biologics drug discovery is a plus
About Stratacuity:
Whether you are seeking a career change or simply interested in becoming part of our network, you will appreciate the ethics guiding each Stratacuity team member. We build lasting relationships with exceptional biopharmaceutical talent and take great care to protect your personal information. Upon receiving your inquiry, you may be directly contacted by a Stratacuity team member to discuss your career goals. We will not share your information with anyone without your direct prior consent.
PROVEN SCIENTIFIC PLACEMENT™ 
Stratacuity is an Equal Employment Opportunity/Affirmative Action Employer. All qualified applicants will receive consideration for employment without regard to race, color, religion, sex, age, sexual orientation, gender identity, national origin, disability, protected veteran status, or any other characteristic protected by law. Stratacuity will consider qualified applicants with criminal histories in a manner consistent with the requirements of applicable law. If you have visited our website in search of information on employment opportunities or to apply for a position, and you require an accommodation in using our website for a search or application, please contact us.  
Azinka@stratacuity.com
vbaker@stratacuity.com
swebb@stratacuity.com
kkerouac@stratacuity.com
aweidman@stratacuity.com
Code: DiscDevt