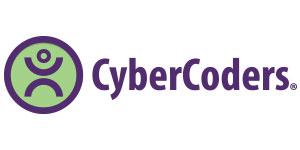 Associate Scientist/Scientist, Animal Handling/Surgery at CyberCoders
Atherton, CA 94027
We are a leading biotech company developing immunotherapy antibody drugs that are going to change the world! Our proprietary platform is revolutionizing the way Neurodegenerative diseases, including Alzheimer's, are treated.


If you are interested in cutting edge work at a great company, please read on.
Top Reasons to Work with Us
- We are a cutting edge biotech company that is developing new immunotherapy antibody drugs
- Our platform has had unparalleled success

- Our employees are our greatest asset and we know it!
What You Will Be Doing
- Mouse/rat handling (injection, bleeds, necropsy, etc).
- Charged with overseeing the technical aspects of executing in vivo studies to generate in vivo data in various rodent models

- Dosing of test substances (IP/IV/PO/SC/IM/IT)

- Conduct survival surgeries to establish various rodent models using aseptic techniques

- Closely follow Study designs, SOPs and IACUC protocols

- Tissue collection, gross necropsy etc.
What You Need for this Position
- Bachelor's Degree
- Survival surgery experience.

- Successful track record in animal handling, dosing & bleeding

- Any oncology, immuno-oncology or immunology background is a PLUS

- Track record with metabolic models, PK/PD/TK/TD,
We are actively interviewing so APPLY TODAY!
66,758.00 - 120,871.00 /year
Cardiovascular Research Scientist
What is this?