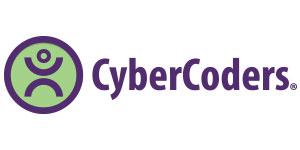 Associate Scientist / Sr. Associate Scientist - Immunology at CyberCoders
Cambridge, MA 02138
If you are a SRA/Associate Scientist / Sr. Associate Scientist - Immunology with flow cytometry, in-vitro assay development and human/mouse immune cell culture experience, please read on!


We are a venture-backed, Cambridge-based stealth-mode startup creating a pipeline of circular RNA therapeutics based on technology licensed from MIT. Our mission is to address diseases not accessible through existing technologies, bringing meaningful therapies to patients in need. Our fast-paced and fast growing startup is looking for a multitude of candidates to join our team!



We are seeking an exceptional researcher to join our team as a SRA/Associate Scientist / Sr. Associate Scientist to evaluate candidate therapies for the treatment of cancer and autoimmune diseases. The ideal candidate is an immunologist with molecular and/or cellular training with experience using gain-of-function techniques (transgenes, gene therapy, gene editing) to engineer immune cells to create therapeutic candidates. The ideal candidate has at least a bachelors degree in an immunology-related field with relevant in vitro and in vivo laboratory experience in the pharmaceutical or biotech industry. They will be able to quickly learn and integrate new protocols into existing workflows, possess strong oral and written communication capabilities, demonstrate excellent collaboration and interpersonal skills, and be adept at problem solving in a fast-paced environment.
Top Reasons to Work with Us
-Venture backed
-Great location in Cambridge

-Fast growing, industry leading executive team

-Become one of the starting employees of our fast growing company

-Opportunity for growth

-3 Weeks Vacation

-100% Compensated travel expenses

-Full Benefits!

-Paid Holidays
What You Will Be Doing
-Expand our therapeutic pipeline by evaluating RNA constructs and formulations...
*to express proteins of interest

*in relevant human and animal cell lines

*in in-house animal models



-Develop functional and phenotypic in vitro and ex vivo immune assays with human/animal material under the supervision of a senior immunologist

-Design, plan, and execute scientific experiments under the supervision of a senior immunologist

-Generate, interpret, and analyze data with a sense of urgency.

-Effectively communicate experimental plans and data; present to cross-functional R+D teams.

-Maintain an electronic notebook record of performed studies.
What You Need for this Position
-Passionate, adaptable scientist looking to make an impact in a biotech startup environment
-BS in biology, immunology or similar with 5+ years of industry experience



-Strong experimental skills of the following..

*Tissue culture

*Human/mouse immune cell culture and functional assays

*Multi-color flow cytometry

*ELISA/MSD

*qPCR

*Immunoassay development

*Preclinical model species (mouse/NHP) tissue processing and ex vivo analysis
So, if you are a SRA/Associate Scientist / Sr. Associate Scientist - Immunology with experience, please apply today!
87,023.00 - 132,567.00 /year
Pharmacology Research Scientist
What is this?