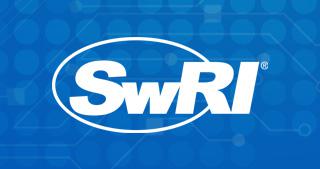 ASSOCIATE SPECIALIST - SPECIALIST - FINANCIAL PLANNER -BOULDER, COLORADO at Southwest Research Institute
Boulder, CO
Job Summary:
Track, analyze, and report monthly financial data and contract data for NASA awarded mission. Assist with cost management and allocation subcontractor funding. Work with subsystem leads/Deputy Project Manager/Project Manager for cost control. Identify potential cost problems and suggest workarounds. Be responsible for earned value setup, compliance and reporting; track reserves through liens/threats process. Analyze monthly cost data, prepare reports and present to various levels of management at SwRI and NASA. Assist with annual NASA budget request (PPBE) and presentations and proposal support for other NASA missions as requested. Minimal travel required. Other cost/financial related tasks as requested by management.
Education/Experience:
Requires a BS degree in management, business, finance, accounting, or related with 0-5 years of experience. Must have at least a 3.0 GPA. Experience with analyzing financial data is preferred. Experience with contracts is preferred. Must be highly organized, have meticulous attention to detail, be able to multi-task, exceptional interpersonal and communication skills (presentation and written), be able to work with a diverse group of people at various levels and locations, able to work independently and in groups, able to complete tasks against monthly deadlines, able to prioritize without supervision, and be comfortable giving presentation to various levels of management. Proficiency with MS Office suite desired, particularly advanced knowledge of MS Excel. Financial planner/analyst skills are highly desired but not required.
Special Considerations:
Work assignment is in Boulder, Colorado. Must be a U.S. citizen or Permanent Resident due to ITAR work in section.
Job Locations: Boulder, Colorado
Tuition Reimbursement
Parking
Flexible Spending Accounts
Employee Events
Professional Development
Merchandise Discounts
Vacation/paid time off
Paid Holidays
Retirement / Pension Plans
Gym Memberships
Paid sick days
Employee Referral Program
Medical, Dental and Vision
Long Term Disability
On Site Cafeteria
Military Leave
Health Care On Site