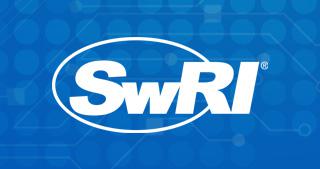 ASSOCIATE SPECIALIST - SPECIALIST - SUBCONTRACTS at Southwest Research Institute
San Antonio, TX
Job Summary:
In support of the Subrecipient Monitor, perform the following functions: Conduct compliance monitoring reviews of all subcontractors and subrecipients throughout the life cycle of the prime award. Perform risk-based monitoring activities of subrecipients, and reviews audit reports available via the Federal Audit Clearinghouse. Perform trend analysis of financial statements and documents that review in writing in a clear and concise manner in both MS Word and Excel. Generate management decision related to subrecipient's audit findings. Compare reported SEFA amounts to the total amount of invoices received for each fiscal year, works with the subrecipient to clarify any variances, and summarizes findings in a clear and concise manner using both MS Word and Excel. Complete subcontractor/subrecipient risk assessment forms based on information gathered. Develop and maintain familiarity with internal guidance and policy related to subrecipient monitoring, as well as Federal regulations related to monitoring (e.g., 2 CFR 200 and FAR Part 31). Assist with updates to Subrecipient Monitoring templates as needed. Assist with presentations related to 2 CFR 200 and Subrecipient Monitoring. Data entry and monitoring subcontractor/subrecipient database including entering updates, tracking communication and information submitted to subcontractors/subrecipients, and generating workload status reports. Gather information from subrecipients/subcontractors on an annual basis. Monitor submission and reporting timelines for 2 CFR 200 reports in federal audit clearinghouse to ensure timely reporting for all subcontractors/subrecipients. Requests D&B reports for for-profit and other entities not subject to 2 CFR 200 single audit. Communicate as needed with the Subcontracts Department invoice review staff, Specialists, and the Subrecipient Monitor to ensure coordination of efforts. Gather information and pulling and reviewing files for audit. Resolve issues with subcontractors/subrecipients and/or internal staff members through telephone, email or direct communication and maintain all documentation related to that communication. Maintain assigned filing and record-keeping in accordance with standard practices, and perform associated tasks. Performs other duties as assigned.
Education/Experience:
Requires a BS or BA degree in Business or related. Master's Degree a plus. 1-5 years of experience is required. Must have at least a 3.0 GPA. Prior work with Federal grants or accounting office a plus. Proficiency with Microsoft Word and Excel preferred; advanced Excel skills desired. Must possess critical thinking skills. Knowledge and use of correct grammar, spelling and punctuation, office practices and procedures is required. Experience related to compliance monitoring of subrecipients in accordance with 2 CFR 200, including reviewing and analyzing financial statements and single audit findings is preferred. Must be able to document/review conclusions in writing in a clear and concise manner. Prior work with Federal grants a plus. Position level dependent on education and experience. Ability to follow instructions and enter and maintain data with speed and a high degree of accuracy is required. Strong organizational, interpersonal, and communication skills are required.
Special Considerations:
Job Locations: San Antonio, Texas
Medical, Dental and Vision
Health Care On Site
Long Term Disability
On Site Cafeteria
Professional Development
Paid Holidays
Retirement / Pension Plans
Tuition Reimbursement
Vacation/paid time off
Gym Memberships
Employee Events
Flexible Spending Accounts
Military Leave
Merchandise Discounts
Paid sick days
Parking
Employee Referral Program