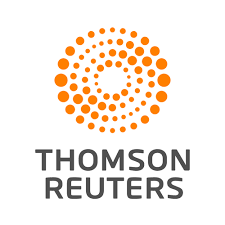 Attorney Editor at Thomson Reuters
Eagan, MN
Job Description
In this role you will provide legal interpretation in the form of research, analysis, and writing to support the development and maintenance of Thomson Reuters Legal information in all media. Members of this team are also tasked with ensuring that published legal information contains and delivers premium legal content.
Key Responsibilities
There are a number of key responsibilities of the Attorney Editor role:
Legal Research, Analysis and Writing: Our Attorney Editors create and classify legal information in the form of headnotes, highlights, and other features and enhancements. You will also identify key legal issues in editorial materials while demonstrating competence in Westlaw navigation and on-line research tools.
Editorial Responsibility: Members of this team adhere to editorial publishing schedules and quality standards. They also verify their own work and that of other staff as required for accuracy and completeness, and ensure that the information is properly presented and organized. In this role you will be required to maintain and develop legal knowledge and skills training as needed to complete your work and in order to stay current on legal trends and developments that are related to your editorial responsibilities.
Individual and Leadership Development: As a part of a larger team, you will attend and participate in meetings and take part in the employee evaluation process (both wider feedback and self-evaluation). To be most effective at your job, you will develop knowledge of Thomson Reuters Legal publications and products related to your responsibilities, and those of competitors.
Members of our team prioritize their own work and understand the roles and responsibilities of each collaborator/team member and how each role impacts production. You will also be required to demonstrate competence on company specific systems necessary to perform your job functions.
We have multiple teams hiring Attorney Editors at our Minneapolis/St Paul campus (Eagan, MN) at this time:
Codes Editorial: Codes Attorney Editors are responsible for maintaining and enhancing our legislative, regulatory and court rules materials. Collaboration is essential since you will work with a team that crosses departments and even international lines. Outstanding analytical skills to determine legislative intent and enhance content to help attorneys with their research, along with an eye for detail to maintain our high level of quality, are also important.
Codes Indexing: In this role, you will create index references, which serve as a primary finding aid, for statutes, court rules and administrative code sections. The ideal candidate can quickly analyze new laws, rules and regulations, identify the legal concepts that would be key to a researcher looking for that content, and then either update existing index references or write new ones that are consistent with the standardized language used in indexes. An index attorney editor has primary responsibility for several jurisdictions and leads the collaborative effort to produce the index products for those jurisdictions in all their media formats.
Commentary Editorial: As a member of the Global Commentary team, you will work closely with authors to create and edit Commentary content for Westlaw, print and Proview.  Relationship management, meeting deadlines and strong editorial skills are necessary to maintain our world class commentary collection.
Forms Content Developer: Create document assembly content for the Form Builder and Contract Express applications, including basic coding, document drafting, and legal analysis.  No previous programming experience necessary.  Three (3) years of legal practice experience preferred.
Judicial Editorial: As a member of the Judicial Editorial team, you will read and analyze court decisions and create and classify short summaries of each point of law in the decision for Westlaw and print.  Strong analytical and writing skills, productivity, and quality are necessary to maintain our world class judicial content.
Jury Verdicts Editorial: An attorney editor for the Jury Verdicts editorial team is responsible for writing summaries of verdicts and settlements of court decisions that are categorized by topic, award and other key data. The editor reviews court documents, researches case information and edits summaries for both Westlaw and print publications.
REQUIREMENTS:
Education:
J.D. degree from an American Bar Association accredited law school.
Knowledge and Skills:
Self-starter with aptitude for legal research and writing
Analytical thinker who uses logic and collaborates to solve difficult problems
Decisive with a focus on making quality decisions quickly
Ability to interpret, analyze, organize, and communicate complex legal material.
Comfortable with personal computers and familiar with word processing and online applications
Can prioritize tasks and projects and pursue them with energy and drive
Great teammate who will work successfully in a shared environment
Strong communicator who can speak and write clearly and effectively with all contacts, both in and outside Thomson Reuters
 
We are hiring for these positions in our Minneapolis/St. Paul (Eagan), MN office only.
At Thomson Reuters, we believe what we do matters. We are passionate about our work, inspired by the impact it has on our business and our customers. As a team, we believe in winning as one - collaborating to reach shared goals, and developing through challenging and meaningful experiences. With more than 25,000 employees in more than 100 countries, we work flexibly across boundaries and realize innovations that help shape industries around the world. Making this happen is a dynamic, evolving process, and we count on each employee to be a catalyst in driving our performance - and their own.
As a global business, we rely on diversity of culture and thought to deliver on our goals. To ensure we can do that, we seek talented, qualified employees in all our operations around the world regardless of race, color, sex/gender, including pregnancy, gender identity and expression, national origin, religion, sexual orientation, disability, age, marital status, citizen status, veteran status, or any other protected classification under applicable law. Thomson Reuters is proud to be an Equal Employment Opportunity/Affirmative Action Employer providing a drug-free workplace.
We also make reasonable accommodations for qualified individuals with disabilities and for sincerely held religious beliefs in accordance with applicable law.

Intrigued by a challenge as large and fascinating as the world itself? Come join us.

To learn more about what we offer, please visit thomsonreuters.com/careers.

More information about Thomson Reuters can be found on thomsonreuters.com.
Locations
Eagan-Minnesota-United States of America