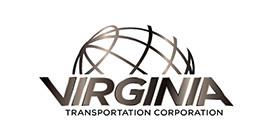 Auction Representative – Northeast Regional at Virginia Transportation Corp.
Northeast - RI, CT, MA, NH, ME
ESSENTIAL DUTIES AND RESPONSIBILITIES:
"Essential functions" are primarily job duties that incumbents must be able to perform unassisted or with some reasonable accommodation made by the employer.
1.      Primary focus to solicit automobiles for transport from dealers, buyers, sellers and other sources in the automotive industry.
2.       To attend weekly auto auctions in person with sole purpose of soliciting automobiles for transport.
3.       To attend automotive specialty sales and or including manufacturer specific sales.
4.       Maintain current relationships while developing new relationships with persons in the automotive industry that automotive transport work could be solicited from.
5.       Communicate with VTC assigned dispatch about potential automobiles for transport (type of automobiles, pick up and drop off location and rate.)
6.       Communicate with VTC assigned dispatch representative about automobiles that have been solicited for transport (sharing necessary information, type of vehicle, pick up and drop off locations, release paperwork, rate and form of payment.
7.       It is the Auction Representative's job to confirm and communicate all this information to VTC dispatch.
KNOWLEDGE, SKILLS AND ABILITIES REQUIRED:
1.       Strong skills with Microsoft Office Suite and transportation management software.
2.       Ability to rapidly analyze issues, establish priorities, anticipate consequences, make decisions and initiate action.
3.       Comfortable working in a high-stress environment and ability to stay calm under pressure.
4.       Strong interpersonal skills to develop and maintain positive relationships with Operations Managers, Dispatchers, and auto haulers.
5.       Strong communication skills (oral, written and listening) with motivational ability.
PHYSICAL DEMANDS:
The physical demands described here are representative of those that must be met by an employee to successfully perform the essential functions of this job.  Reasonable accommodations may be made to enable individuals with disabilities to perform the essential functions of this position.
Visual requirements include reading off a computer screen as well as printed materials.
Verbal and auditory requirements include the ability to communicate clearly over the telephone as well as in person.
While performing the duties of this job, the employee may occasionally be exposed to wet and/or humid conditions, moving mechanical parts, fumes or airborne particles and hot/cold outside weather conditions. The noise level in the work area may be loud.
There is a moderate level of grasping, lifting, pushing and/or pulling of objects of more than 25 lbs.
This Job Description is intended to describe the general content of and requirements for the performance of this position.  The omission of specific statements of duties does not exclude them for the position if the work is similar, related or a reasonable requirement of the position.  Additional duties may be assigned and requirements may vary from time to time.