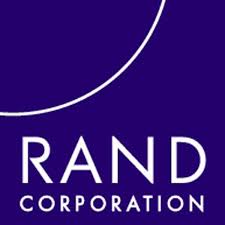 Audiovisual Specialist at RAND Corporation
Crystal City, VA 22202
Our Conference Services department is seeking an Audiovisual Specialist to provide audio visual support for board meetings, conferences, outreach events, and staff meetings in the RAND Washington office(Arlington, VA). The Audiovisual Specialist will produce and support complex live events as well as virtual meetings, including web meetings and video teleconferencing. The position is also responsible for providing oversight for AV installations.
Duties
Works closely with local and remote RAND Event Coordinator(s) to produce on-site and

multi-site events

Supports a wide array of AV equipment/services including: video teleconferencing, projection systems and flat panel displays, audio systems, wireless microphone systems, camera operation and video recording, lighting, control systems, conference telephones, and collaborative technology such as SMART Boards and touch screen interfaces.
Oversees AV system installations, including on-site vendor coordination, system testing and quality control.
Provide basic video shooting and audio and video post-production services such as basic editing, and video compression.
Establishes and maintains accurate AV equipment inventory and service maintenance logs.
Develops and maintains accurate system and event setup drawings and diagrams.
Sets and strikes event equipment and furniture, including easels, backdrops, podiums and stage dressing.
Leads Continuous Improvement projects.
Stays abreast of AV technologies and evaluates appropriateness of technology solutions.
Qualifications
InfoComm CTS or CTS-I certification required; candidates without certification may have up to 1 year to obtain it after hire
Knowledge of basic video shooting and audio and video post-production services
PC proficiency:  Microsoft Outlook, Word, Advanced Excel, PowerPoint and Visio

Excellent communication

skills

May require one or more of the following:

Strong customer service skills
Ability to lift 50 lbs.
Ability to work flexible hours (some evenings and weekends)
Ability to obtain and/or maintain a valid driver's license
Ability to stand for long periods of time
May require travel (5%)
Experience
3 years related experience required; 6 years preferred
Education
High school diploma or equivalent; Associates degree preferred
Equal Opportunity Employer-minorities/females/veterans/individuals with disabilities/sexual orientation/gender identity
$95,491.00 - $137,406.00 /year
Audio Visual Engineer
What is this?