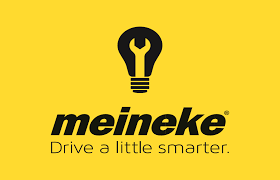 Auto Mechanic & Assistant Manager Service writer at Meineke Car Care Center
Clinton, MD 20735
Automotive Mechanics maintain, repair, and cars, trucks. They also prepare automotive records and reports, and may perform routine field adjustments and emergency road service. The person in this position will also be responsible for work duties that may include, but not limited to, the following:
Repairs and replaces shock absorbers, transmissions, hour meters, clutches, brakes, and other parts.
Performs preventative maintenance such as tire changes, wheel alignment and balancing; minor body repairs; and alternator and electrical component tests.
Repairs diesel equipment in areas such as servicing filters and replacing water pumps, gaskets, and electrical systems. The work excludes diagnosing, parts rebuilding and repairing a diesel engine fuel injection system (injectors and pumps).
Identifies, determines repair method, and performs minor repairs and preventative maintenance work on equipment which includes cleaning and servicing equipment to standard.
Performs official state inspections at times including safety tests; road tests; completing inspection records and affixing inspection stickers; and record and maintain accurate State Inspection Records.
Performs other related work as required.
Service Writer Job Duties
Job duties for a service writer revolve around the needs of the customer. They develop relationships with customers through successful management of product or service delivery. Their duties can include tracking repairs and their causes, scheduling technicians and processing warranties. Customer profile information is usually stored in a computer system, which the service writer is responsible for maintaining.
Additional duties of a service writer involve developing cost estimates. When a customer requests a repair, the service writer logs what parts are needed, how much time should be allocated to make the repair and schedules the appropriate technician for the job based on the customer and their repair needs. This information is conveyed to both the customer and the employer of the service writer in a timely fashion.
24 - 31 /hour
Automotive Service Technician / Mechanic
What is this?