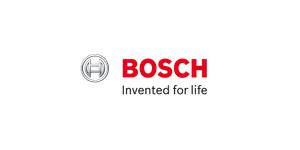 Automated Car DevOps Engineer from Robert Bosch LLC
Sunnyvale, CA
Automated Car DevOps Engineer
309 N Pastoria Ave, Sunnyvale, CA 94085, USA

Full-time

Legal Entity: Robert Bosch LLC
Company Description
"Invented for Life" drives us at Bosch and our vision of future mobility. Autonomous vehicles will change the way we move and at Bosch we are working on making this future a reality. We are now growing our team to solve some of the hardest automated driving problems, and are looking for experts in software development.
Job Description
Bosch is seeking an innovative and experienced DevOps engineer to help in building and implementing the IT infrastructure and software tools for developing self-driving vehicles. You will be part of the DevOps team working on every step of the software development process in order to enable our R&D teams.
Responsibilities Include
Support R&D teams, including development of specialized R&D tools

Automated deployment of development environments, including testing vehicles

Create and maintain tools like Git, Atlassian, and custom internal tools

Support solid software-development practices
Qualifications
Basic Qualifications:
Bachelor degree in Computer Science, Computer Engineering, Electrical Engineering, or related degree

2+ years professional experience in software development, infrastructure and DevOps

2+ years' experience with build software such as Cmake, Bazel and package management software such as Catkin and Conan
Preferred Qualifications:
3+ years' experience using Linux, Embedded Linux, QNX, or Robot Operating System (ROS) and RTOS

Understanding of self-driving vehicles or robotics
C++ 11 and STL project experience and root cause analysis (e.g. such as identifying why a Jenkins build is broken)

Solid understanding in Python, Bash and Ansible (or Chef/Puppet) scripting

Understanding two-factor authentication including certificate management
Infrastructure experience with data centers, Hadoop HDFS or other large filesystems

Experience using Docker and VMs
Additional Information
BOSCH is a proud supporter of STEM (Science, Technology, Engineering & Mathematics) Initiatives
FIRST Robotics (For Inspiration and Recognition of Science and Technology)

AWIM (A World In Motion)
By choice, we are committed to a diverse workforce – EOE/Protected Veteran/Disabled.