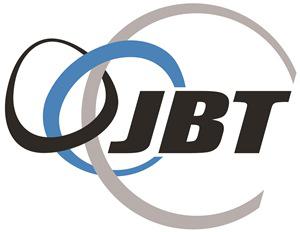 Automation Controls Engineer at JBT Corporation
Russellville, AR 72802
Overview
The Automation Engineer uses independent judgment, consistently & clearly demonstrates creativity & innovation in finding solutions & alternatives to multi-faceted and/or time sensitive, complex problems that may include the design of new systems or development of solutions having few or no precedents, or the correction and/or extension of current systems/products. Applies relentless continuous improvement principles to all projects/processes.
Responsibilities
Manages solutions to complex problems from discovery to resolution. Interfaces effectively with local departments, other site departments, outside technical experts and customers. Anticipates potential problems, proactively solves complex problems through creative thinking & internal/external resources.

Attends appropriate industry related professional society meetings and functions in order to stay informed of and make good use of new technology, products and personal development opportunities. Actively progressing in industry knowledge base.

Writes PLC/Scale Indicator programs to control industrial food processing equipment. Creates functional HMI/MMI/OIT screens for operator interaction. Uses independent judgment, consistently and clearly demonstrates creativity and innovation in finding solutions and alternative. Creates and reviews, designs, drawings, BOMs, specifications, etc. and ensures that projects meet specifications, standards and performance requirements within area of expertise. Prepares documentation, information and communications such as ECNs, e-mails, SharePoint entries and engineering specifications. Utilizes available technical resources throughout JBT and outside institutions.

Travels to customer sites to perform controls start-up and trouble-shooting of food processing equipment and operator training. Consults with other departments on equipment designs and problems. Identifies root cause of problems. Develops alternative solutions and communicates associated benefits and risks. Sponsors new project technologies and solicits understanding and support of other departments for major projects.
Qualifications
Requirements:
BS in Electrical Engineering or Computer Science or related technical field.
Knowledge and Skills:
Demonstrates excellent organizational skills.
Understanding of weighing systems
Specialist in machine control electrical schematics
Specialist in programming PLCs & GUI systems
Specialist in LUA and/or C/C++
Specialist in configuring industrial machine controls, including AC/DC drives
Demonstrated ability to apply advanced laws, principles, theorems & mathematics or industry knowledge in the improvement & development of technologies.
Demonstrated ability to independently create functional & cost effective designs/processes that meet complex specification requirements.
Knowledge of competing & alternative technologies.
Ability to communicate within a team environment.
Ability to anticipate potential problems and take preventative actions.
Experience:
1-5 years relevant experience in industrial machine controls.
Supervisory Responsibility:
Actively reviews costs, margins, and engineering hours spent on projects and compares actual dollars and time spent to estimate.
Major contributor in the planning and scheduling process for projects in which involved.
Manages the resolution of complex problems from discovery thru installation and testing of solutions.
Interprets & applies relevant policies & procedures.
Reviews the work of others for accuracy & soundness of judgment.
Uses software tools to provide industry standard programs for custom equipment at the lowest possible cost.
Effectively interacts with all functional areas of the business.
Work Environment and Physical Demands:
10% travel both domestic and International.
Possible exposure to hazards such as noise, heavy equipment, temperature extremes, chemicals, etc. while working on the Shop floor, assembly areas and Spends most of the time in an office environment.
Spends 65% of the time sitting and operating a computer or workstation, 5% percent in the shop and 10% at customer sites.
Some walking and climbing.
Requisition ID2019-4700
of Openings1
Posted Date1 month ago(7/10/2019 12:47 PM)
CategoryEngineering