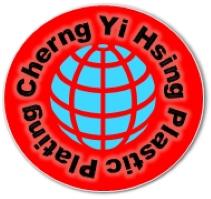 Automotive Accessories Sales at Cherng Yi Hsing Plastic Plating Factory
We are Cherng Yi Hsing (CYH), a Plastic Electroplating company which is located in Taiwan. Now we are looking for a sales who has a large After Market customer base. The primary function of this job is to introduce our company to AM auto companies, and assist CYH in receiving new business. 


Applicants must meet the following qualification:
1)    With large Customer base.
Our product includes:
Wheel covers and Axle covers of Truck、Pickup Truck.
Car door handles and mirror cover for Sedan.
For more product details please see the below website.
https://www.plastic-plating.com/en/category/index.html
2)    Self-motivated, high energy sales talent who possesses excellent customer relations/sales skills
3)   Having good understanding of Plastic Electroplating.
The primary responsibilities include:
1)     Finding more AM auto companies for CYH, introduce CYH's products to US or Canada customers
2)    Expanding company's new customers
3)     Inform customers of available products by anticipating their needs and introducing new products.
Write a letter with your resume including photo, education, and employment and commission % to the following Email address. cyh285899@cyh-plating.com
Please feel free to contact us through Email if you have any questions.
Please visit us at  http://www.plastic-plating.com/
We look forward to receiving your resume letter!
5,000.00 - 10,000.00 /month
high and discussable commisions