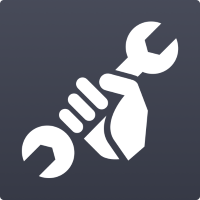 Automotive Technician (Mobile Mechanic) at YourMechanic
Portland, OR 97216
Work independently on YM.com /// A-Level mechanics up to $65, B and C $45-$55
Professional Automotive Technicians!
*Work as an independent technician with YourMechanic, the #1 mobile mechanic platform in the US providing mechanics with everything they need to run their own business. Service demand continues to explode, and you can partner with us to provide maintenance in this important market. There is unlimited earning potential, be your own boss and see how you can earn more!
In order to qualify as a mechanic on our platform, you need to:
Have at least 4 years of professional auto repair shop experience
Have a working vehicle and a valid driver's license
Be able to pass a background check
Have or be willing to get an Android phone or tablet
A-Level mechanics with independent business may qualify for up to $65 / hour in this market. B-Level and C-Level mechanics start at $45.
Have any questions? Email us at mechsupport AT yourmechanic.com.
**Disclaimer: This is an opportunity to be an independent contractor. Pay is based on location, skill level, and tool inventory.**
Job Type: Contract
Salary: $45.00 to $65.00 / hour