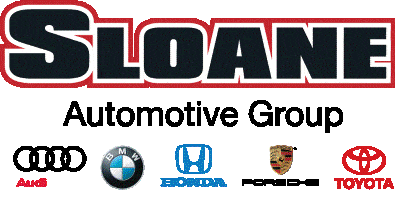 Automotive Sales Associate at Sloane Honda
Philadelphia, PA 19115
Sloane Honda is looking to add Experienced Sales Associates to their Top performing sales team. As a Sloane Honda sales associate, you are the core of the customer's experience at the dealership. Meaningful dialogue and recommending solutions that will not only meet the customer's needs but improve their lifestyle by consistently finding ways to make their ownership experience even better than ever!
A Career you will love:
Providing an amazing and personalized shopping experience for each customer
Understanding customer's needs and enjoy connecting them with the right solutions
Developing long-term relationships
Taking pride in knowing you are making a difference in someone's life
Working with remarkable people and an incredible product
Customer follow up software that takes the guesswork out of managing your customer list
CLOSED on Sundays to create a schedule that allows you a career and a life
Why you?
If you have a history of successful auto sales—one built on charisma, communication and thorough product knowledge ( we'll teach you everything you need to know about our Honda line up)—we want to talk to you! We offer a strong compensation and commission package to the right candidate. Consideration will be given to applicants that may not have sold cars; but have strong work history in sales or hospitality giving the opportunity for someone with ambitions.
Job Description:
As an Auto Sales Associate you will interact and consult with customers to guide them through their vehicle purchase. Your goal is to create the best vehicle-buying experience to make lifelong customers. You will assist customers in selecting the right vehicle for their lifestyle. You will be trained on the specific products we offer and their benefit to our customer.
Present vehicle attributes, model options, features, purchase and finance options and store policies and services to customers.
Ensure timely follow up and maintain strong relationships with previous and prospective customers.
Track customers using store specific management systems.
Keep abreast of new products, features and accessories. Attend product and training courses.
Why us?
Strong compensation and commission package
401K
Very competitive health, vision, dental, life and disability packages
Aggressive advertising to give excellent awareness to the Philadelphia metro area automobile customers
Industry leading Service Department to take care of customers after the sale.
Paid training
Requirements:
High School diploma or equivalent
Prior sales experience required
Valid in-state driver's license and have and maintain an acceptable, safe driving record
Must pass drug screen and background check
Sloane Honda is a member of the Sloane Automotive Group.
*Search Engine Keywords
automotive, automotive sales, sales, bonus, commission, acura, audi, bmw, buick, cadillac, Landrover, jaguar,Porsche, ferrari, fiat, ford, gm, gmc, general motors, honda, hummer, hyundai, infiniti, isuzu, jaguar, jeep, kia, land rover, lexus, lincoln, maserati, mazda, mercedes-benz, mg, mini, mitsubishi, nissan, saab, smart, subaru, toyota, volkswagen, VW, training, auto, #autojobs, representative, dealership, salesperson, consultant, career, selling