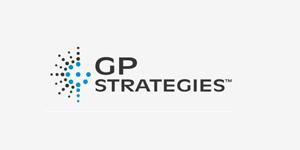 Aviation/Aerospace Instructor (Electrical) at GP Strategies Corporation
Mesa, AZ 85216
GP Strategies Corporation (NYSE: GPX) is a global performance improvement solutions provider of training, eLearning solutions, management consulting and engineering services. GP Strategies' solutions improve the effectiveness of organizations by delivering innovative and superior training, consulting and business improvement services, customized to meet the specific needs of its clients. Clients include Fortune 500 companies, manufacturing, process and energy industries, and other commercial and government customers. Additional information may be found at www.gpstrategies.com
GP Strategies has an immediate need for an Electrical/Mechanical Instructor to support a large aerospace client. We are seeking candidates who are able to conduct training covering a broad range of electrical and mechanical subject matter including, but not limited to, Shield Terminations, Crimping, Bond & Ground and Seal. This is a full-time, benefitted position. Helicopter experience, namely Apache is a bonus.
Job Summary:
Confers with management/client to understand work situation. Performs needs, job and task analysis to determine training required for trainees to better understand changes in policies, procedures, regulations and technologies.

Recommends an implementation plan for development of instructional methods and delivery of individual training, group instruction, lectures, demonstrations, conferences, meetings and workshops.

Designs and develops teaching outlines and specific training to address the client needs by incorporating methods and requirements of instructional systems such as Instructional Systems Development (ISD), Systematic Approach to Training (SAT) or Training Systems Development (TSD) process.

Selects or develops teaching aids such as training handbooks, demonstration models, multimedia visual aids, computer tutorials and reference works.

Delivers training sessions covering specified areas of technical specialty.

Designs and develops exams to measure progress and to evaluate effectiveness of recommended training.

Evaluates training programs and reports on trainee progress.

Maintains training programs and materials.

Travels to client sites as needed.

This role may require work on multiple shifts

J-Standard Soldering Certification may apply 
Qualifications:
Education, training and prior experience in electrical and mechanical, including but not limited to Shield Terminations, Crimping, Bond and Ground and Seal preferred

Prior demonstrated instructor delivery
GP Strategies is committed to creating a diverse environment and is proud to be an equal opportunity employer. All qualified applicants will receive consideration for employment without regard to race, national origin, gender, age, religion, disability, sexual orientation, veteran status, or marital status.
15 - 19 /hour
Electronic / Electrical Assembler
What is this?