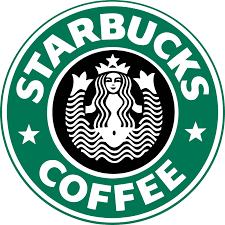 aviation facilities manager, Aviation - Seattle, WA at Starbucks
Seattle, WA
Job Description
aviation facilities manager, Aviation - Seattle, WA190007826Starbucks
Job Summary and Mission
This job contributes to Starbucks success by maintaining environmental requirements relating to the building and property. Responsible for operation and maintenance of the hangar and office systems including electric, plumbing, HVAC, building structure, fuel farm, landscaping, and cleaning.
Summary of Key Responsibilities
•Duties include coordinating and oversight of outside repair contractors as well as direct hands on facility maintenance
•Under minimal direction, maintains building systems including HVAC, electrical, plumbing, IT, and aviation fuel farm
•Responsible for maintaining facility grounds.
•Monitor employee training programs to ensure that safety, health, and environmental information presented is current and satisfies applicable government rules and meets Starbucks Flight Operation's policy and procedures.
•Prepare reports and statistical data required to keep management informed of the status and progress of the Occupational Safety & Health Administration (OSHA) and safety compliance programs.
•Maintain and coordinate an SPCC (Spill Prevention Control and Countermeasure Plan) and Storm Water Plan.
•Serve on the Safety Committee.
•Assist to maintain all ground support equipment is maintained to proper and safe operating condition.
•Manage and maintain facility security systems.
Basic Qualifications
•Education High school diploma or equivalent required
•Skills (minimum skills required): 5 years
•Years of experience in specific field or utilizing designated skills: 3 years
•Licenses: Valid automobile driver's license
Preferred Qualifications
•Education: Relevant vocational or trade school credentials
•Experience: Construction experience and general building maintenance. Familiar with operation of HVAC systems, compressed air system, building electrical system, and aviation fuel farm systems
•Ability to communicate with internal and external support vendors for planning and scheduling
•Administrative and record keeping skills. Understand and operate computer-based programs and equipment.
•Willing and able to work varied hours and schedules as required
false