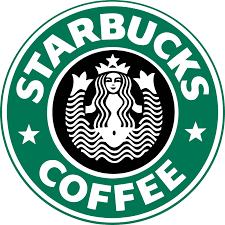 Aviation Scheduler at Starbucks
Seattle, WA 98108
Job Summary and Mission
This job contributes to Starbucks' success by scheduling and coordinating aircrew and corporate aircraft in accordance with established policy. Constructing passenger and crew itineraries, obtaining operating permits and permissions, and providing other dispatch services for all company aircraft flights. This role is responsible for maintaining a database of all activity for aircraft and flight crew, coordinating and performing a variety of administrative and support duties, and assisting with accounts payable, invoicing, and finance data input and report generation.
Summary of Key Responsibilities
• Coordinates both domestic and international aircraft handling services, diplomatic permitting on international flights, and re-fueling with fixed-based operators. Negotiates fuel discounts with fuel providers. 
• Maintains database involving all flight and partner records and expenses records for a period of at least 5-years. 
• Manages database that includes records, logs, and passenger manifests for all flights to ensure accurate reporting and accounting issues. Responsible for reporting, auditing and submitting invoices for Accounts Payable processing charge backs. 
• Prepares flight dispatching and logistic support. Maintains and updates aircraft and crew schedules. Schedules flight crew to ensure compliance with company flight and duty time guidelines. Ensures that aircraft schedules do not conflict with airport and airspace restrictions. 
• Schedules travel for senior management on the Company aircraft and other modes of transportation.
• Compiles a complete profile of needs associated with each flight, including requirements for ground transportation, accommodations, customs information, and catering.
• Provides timely follow through on issues and coordinate changes with appropriate operating offices and personnel and all agencies associated with flights. Ensure communications are complete, accurate and timely.
• Prepares and provide complete trip documentation, brief crews and maintenance department with all appropriate information; maintain flight following, and trip record files.
• Provides administrative support for the departments financial accounting.  This includes tax information, SIFL reports, processing invoices for payment, collecting data for chargeback reports and assisting with data needed for budget reporting
• Prepares trip packets for domestic and international trips. Obtains permits or visas for flight crew and passengers on foreign travel. 
YourMembership. Category:Transportation, Keywords:Flight Scheduler, Location:Seattle, WA-98108