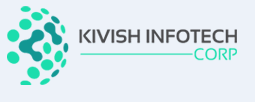 AWS Architect at Kivish Infotech Corp
Kansas City, KS 66105
AWS Architect
Number Openings: 2 Positions
Location: Kansas City KS
Visa: Any Visa Authorized to work in US is Fine
Primary Skills: AWS Glue, PySpark, AWS Data Lake, AWS native stack

Overview:
Kivish Infotech, Corp has some of the most sought-after Information Technology positions available. As a reputable company in the IT staffing industry, you can trust us to place you in the right position. We currently have an opportunity for a AWS Architect.
Job Summary:
Following are the client expectations :
Hands on experience on AWS Glue, PySpark
Experience on AWS Data Lake Formation service is ideal
Should have deep experience on AWS native stack
Experience on building and delivering Data Lake for multiple use cases

Should be able to drive the following success criteria from the pilot :
Data Lake formation from AWS is instrumented to Client s expectations
Client 360 sources are integrated and are active
Foundational integrations with enterprise stack of Client is functioning
Client mastering logic is established and running to enable enhanced features
Interested candidates can share resumes to neelakantaATkivishinfotechDOTcom / 669-222-1159
Applicants must be currently authorized to work in the United States on a full-time basis now and in the future.
Note : Please add your email id and Phone Number
About Kivish Infotech, Corp:
Kivish is one of the fastest growing staffing firms in the United States. Provides Strategic Talent Solutions to drive our Client s innovation And business results We are a premier provider of highly qualified IT talent, Workforce Solutions and Business Intelligence Solutions to many enterprise organizations across the nation. As experts in the industry, our team continues to match proven talent to the right job opportunity every day.