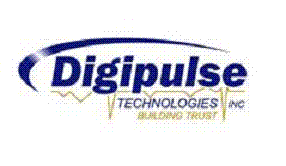 AWS cloud Developer - Remote - Durham- NC at Digipulse Technologies Inc
Durham, NC
We have an urgent requirement for AWS cloud developer with  direct client - Remote position. Kindly share updated resume to  chanda@digipulsetech.com  to proceed further. 
Job Title-  AWS cloud developer 

Location-  Durham, NC ( Remote ) 
Positon  Type- W2 ( Visa sponsorship is available) 
Key skills :  
AWS Certified Developer & Solutions Architect

4+ years of Strong recent hands on Experience with the AWS hosted applications developing IaaC (Cloud Formation)

Java 8/ Python or Java/ Node JS or Node JS/ Python  and REST microservice architecture

2 + years Experience with docker container 

SQL and NoSQL databases in AWS.

Expertise required:
Experience in at least 2 "foundational" development languages (Java, Node.js, Python) for 7 or more years
Experience in at least one user interface frameworks/platforms (Angular, React, etc.) for 1 or more years
Experience with REST microservice architecture
Experience with S3, Route 53, EC2, ECS, API gateway, Cloud Front, Cloud Trail & Lambda development in AWS
Experience with relational and NoSQL databases in AWS
Experience using source control for feature-driven development in Bitbucket/Stash
Experience putting together CI/CD pipelines in Jenkins
Experience working with Artifactory
Familiarity with API registries (e.g., Apigee)
Familiarity with automated deployment in uDeploy
Work experience in an Agile development environment (ideally with JIRA as an issue tracking system)
Ability to learn new things, new technology, and tackle problems
Your ability to get things done.
145,191.00 - 168,307.00 /year
Cloud Architect
What is this?