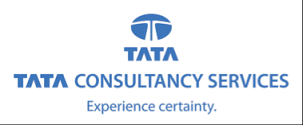 Azure Cloud Solution Architect at TCS
chicago, IL
Key Role:
The Azure Cloud Solution Architect is responsible for the research, design, and engineering of business and technical solutions leveraging Azure. The Azure Cloud Solution Architect supports solution development with subject matter experts and engineers to build the Cloud Solution Offerings and participates as a Solution Lead for Cloud Proposals and Opportunities. The Azure Cloud Solution Architect will provide subject matter experience and expertise with the ability to clearly present concepts and services to both internal and external clients in a formal environment.
Qualifications:
Minimum of 15 years' experience in IT consulting
Ability to migrate & build applications to Azure using PaaS services
Ability to blueprint, design and deploy scalable, HA and fault tolerant systems on Azure
Migration of existing on-prem applications to Azure
Write reference architecture, best practices and thought leadership whitepapers
Security focused solutions and workloads
Ability to identify and enforce Azure architectural best practices
Understanding of security compliance, managed services in cloud based workloads
Embrace and focus on emerging technology and evangelize to the rest of the team
Understanding of Agile, DevOps and Infrastructure as Code (IaC)
Continuous Integration and Continuous Deployment knowledge and experience.
Must own ability to learn fast, adapt to new technology and keep current with industry certifications.

The following Azure Certifications are highly desired; significant hands on experience may be substituted:

Certified Developing Azure Solutions (70-532)
Certified Implementing Azure Solutions (70-533)
Certified Architecting Azure Solutions (70-534)
141,375 - 171,047 /year
Cloud Architect
What is this?