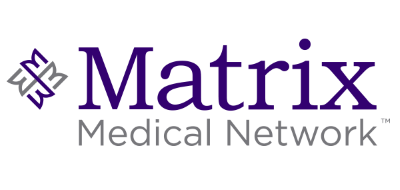 Azure Data Architect - (No C2C or sponsorship provided) at Matrix Medical Network
Scottsdale, AZ 85258
Azure Data Architect

You won't settle, and neither will we.....
Matrix Medical Network Business Intelligence and Analytics (BIA) team delivers reporting and analytic capabilities using cutting edge Database Solutions using SQL and noSQL, ETL tools, and Business Intelligence solutions. Looking for enthusiastic, action oriented team members who will thrive in our fast paced and dynamic environment.
 The Azure Data Architect is a technical leader providing oversight and delivery of technical projects related to advance data analytics and reporting. The BI Architect's role is to set the high-level technical direction for the design, architecture and ongoing evolution of an enterprise Business Intelligence solutions that adhere to and supports the strategic objectives of overall organization.


Responsibilities:
Plan and participate in the execution of a migration plan from on-premise data to Azure platform

Design and develop standard dimensional data warehouse structures and data lakes.

Envisions and creates solutions that meet the data and analytical requirements of the business, models the required infrastructure and points of integration, creates data models and database designs, and provides the overall blueprint/roadmap for delivering the solution.

Creates and updates any design documentation required for development, and works collaboratively with BI, and IT Developer(s) to build the required components.

Works with the IT infrastructure, Application Development Teams, Data Engineers, Data Scientists, and Reporting Analysts to prove the feasibility of designs and ensure that solutions are designed for optimal access and leverage existing technologies where possible, and to identify any system-wide impacts that may need to be addressed.

Provides leadership in the creation of a mid/long-term BI roadmap to address any current gaps and move the company towards a future state architecture that easily scales to support future business growth and innovation.

Participates in all phases of SDLC: from system analysis and design thru development and test to deployment and support.

Provides development estimates and participates in project planning.

Responsible for ensuring quality delivery of code through static and dynamic testing techniques

Is able to troubleshoot any complex data related issues as well as provide support to production.

Keep abreast of the current technologies and technological trends. Ability to learn and prototype new technologies, and recommend their use in the company products.

Peer mentoring experience of more junior team members.

Ensures adherence to standards for self as well as team.

Other duties as assigned
Requirements: 
Bachelor's degree in Computer Science or related field

Minimum 5 years experience with Azure platform, including Azure SQL, Data Factory, Databricks, and Data Lakes

Minimum 5 years of experience with data modeling and data architecture, including structured relational and DW models, and unstructured data such as JSON, XML, or NOSQL

Minimum 5 years of experience as a DB, SQL, or ETL Developer

Minimum 5 years of experience as a Lead or Senior Developer

Minimum 6 years of experience with Transact-SQL, Microsoft Power BI, Microsoft SQL Reporting Services, and Microsoft SQL Server(2014 or later preferred)

Minimum 6 years of experience with Microsoft SQL Server Integration Services (SSIS) or equivalent ETL platform

Minimum 2 years of experience with Tableau

Knowledge of advanced SSIS concepts to handle complex tasks like importing large files, loading data in a transactional database etc.

Experience in NoSQL databases is a big plus.

Strong Object / Relational mapping experience and ETL principles/knowledge

Experience in Database Administration with Oracle or SQL

Experience in object relational mapping, UML modeling and OO modeling

Proven ability to analyze, document, and reverse engineer any type of SQL\SSIS based code and ETL processes.

Make recommendation on how to rewrite, modify, redesign SQL and ETL based processes based on analysis.

Excellent written and verbal communication skills

Demonstrated experience of estimation and planning

Demonstrated abilities to successfully document and communicate software designs of complex systems.

Has proven record of successfully motivating and leading a software development team.

Proven history of developing and unit testing complex software components.

Ability to be flexible, set priorities and meet deadlines in a changing environment for self as well as team.

Must have decision-making skills for problem identification and solution recommendation.

Ability to work independently and as part of a team while demonstrating initiative and using good business judgment

Demonstrated ability to drive process improvement and improve the process efficiency

Demonstrated ability to reduce and/or prevent production defects based on the continuous root cause analysis and process improvement

Ability to maintain effective working relationships across teams and with a diverse workforce

Able to represent the Company in a positive and professional manner.

Supervisory Responsibilities: none

 

 Travel requirements: Ability to travel up to 15%.
(No C2C or sponsorship provided)


Matrix Medical Network is Proud to be an Equal Opportunity Employer

For immediate consideration please forward your resume to Colleen Roth at colleen.roth@matrixmedicalnetwork.com 
121,993 - 149,573 /year
Data Architect
What is this?