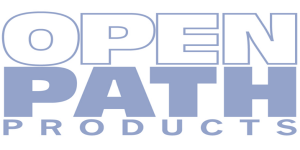 Back-End Developer for Life-Changing Opportunities at OpenPath Products
Annapolis, MD 21401
Apply your Java, C#, and/or JavaScript server skills to build next-generation back-end systems that improve the health, well-being, and security for millions of people. Grow your current skills and learn new ones as you partner with industry thought leaders, system architects, front-end developers, and a supportive QA team.
Our Company
Founded in 2001 as one of the world's first mobile application development companies, OpenPath Products provides advanced software engineering and quality assurance services to its world-wide clientele. Based in historic and beautiful Annapolis, Maryland, we develop for the Internet of Things, Financial Tech, media streaming and next generation technologies. We have delivered thousands of products for some of the largest and most innovative companies in the world.
At OpenPath Products you will continue to grow your skills while doing exciting and meaningful work. This is not a "program to spec" position. Your out-of-the box thinking, energy, and enthusiasm will be valued and will have a direct impact on our team and projects.
Your Position
You will participate in requirements gathering, technical design, agile development, and customer interactions. You will apply your existing skills while staying abreast of the latest trends and tools. Most deployments will be cloud-based, but there is no "one size fits all" for every project. You will be expected to think through the gray areas of requirements and work with the team to map out a clear path for project success.
You shine in the following skill and experience areas:
Java language, including servlets, JSP, JMS, generics, etc.
Persistence frameworks such as Hibernate
JavaScript (Node.js), C# and C++ server development skills also a big plus
SQL and NoSQL databases
Messaging-based architectures using JMS, MQTT, etc.
Agile processes using Jira, Bitbucket/git, and similar tools
CICD and DevOps tools
Networking principles, including the OSI model and using Wireshark
UML and database modeling
Logical thinking and troubleshooting
Documentation for Requirements, System Architecture, Tech Specs, etc.
Why Annapolis, Maryland?
Annapolis is charming, beautiful and a great place to live. Situated next to the Chesapeake Bay, which is the world's largest estuary, Annapolis lets you enjoy the water, the environment, and the benefits of living in a Capital city. Annapolis is also near Washington, DC and Baltimore, MD, which provide additional "big city" benefits, including professional football, baseball, and cultural events.
Why Should You Apply?
OpenPath Products provides a unique balance of benefits and opportunities that are hard to find in today's working world. We offer 18 years of stability, but we are never stagnant. We are always learning new technologies and bringing new ideas to solve tough problems. You will have many opportunities to grow and advance. We offer Excellent Health Insurance, Vision, Dental, Life, LTD and a 401k plan. Salary is commensurate with experience. We believe in continuous education and continuous improvement. Everyone's opinion here matters and no one is just a cog in the machine.
If you are passionate about producing, learning and growing while doing meaningful work, OpenPath Products may be the place for you.
101,039 - 122,306 /year
Back End Developer / Engineer
What is this?