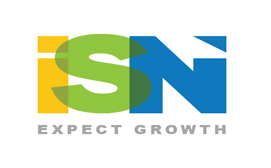 Background Investigator at ISN
El Paso, TX
Company Description
Headquartered in Bethesda, Maryland, ISN Corporation is a nationwide provider of specialized professional services to Federal government agencies. ISN's portfolio includes work with over 100 Federal agencies.
ISN Corporation has been awarded a place in the Washington Business Journal's list of the 50 Fastest Growing Government Contractors. ISN is also on the Business Inc. Magazine's 5000 List of Fastest Growing Private Companies for the last two years.
Job Description
ISN Corporation is seeking full-time Background Investigators
Title: Background Investigator
Location: El Paso, TX
General Description:
Background investigators conduct background investigations on a large and national background investigations (BI) program that provides investigation products and services to departments and agencies of the federal government. These investigations are conducted in support of national security or in the interest of public trust. They are used as the basis for suitability and security clearance determinations as required by Executive Orders and other federal regulations and requirements. Investigator responsibilities include:
You will be required to attend a New Investigator Training Course in The Washington, D.C. area for two weeks as part of your training experience. You will all be issued a laptop with the federal government's mandated reporting software. Customary expenses incurred during casework, such as parking, tolls, metro fees, and required record fees will be reimbursed.
Qualifications
U.S. Citizenship
Bachelors Degree or 4 years of general work experience that demonstrate your ability to perform investigations.
Obtain & maintain a security clearance or favorable adjudication of a national security background investigation, consisting of 10+ years of history.
Pass a mandatory post-offer drug test and be subject to random drug testing throughout your employment with ISN.
Maintain highest level of confidentiality, ethics and integrity.
Possess a professional demeanor and attitude, with an ability to adopt and adapt to change.
Have strong writing and communication skills, including the ability to establish rapport quickly and communicate well with individuals from various backgrounds.
Have excellent problem solving, time management, organization, scheduling and prioritization skills.
Possess a valid driver's license, a favorable driver history and reliable transportation are required.
Carry sufficient motor vehicle insurance, specifics of which may be changed from time to time.
Physical requirements such as the ability to lift up to 40 pounds, walk short and intermediate distances, climb up and down flights of stairs or ladders to meet with individuals in their job locations or residences.
Have intermediate or better typing (40+ WPM) and computer skills.
Be willing to travel on temporary duty assignments of up to 3-4 weeks at a time to complete work outside your normal work area, as needed.
Be available to travel to and attend 2 or more weeks of classroom training at our training facilities in the Washington, D.C. area.


Additional Information


ISN Corporation is an Equal Opportunity Employer
ISN Corporation is an Equal Employment Opportunity/Affirmative Action employer, and all qualified applicants will receive consideration for employment without regard to race, color, religion, sex, age, national origin, protected veteran status, disability status, marital status, genetic information, or any other characteristic protected by law.
ISN Corporation is a Drug-Free Workplace. Candidates are required to pass a pre-employment background investigation before beginning employment