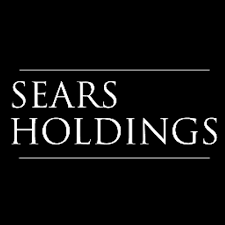 Backroom Associate (Seasonal, Part-Time) Chicago Ridge at Sears Holdings
Chicago Ridge, IL 60415
Job Description
Req/Job ID: 1000334BR
Employing Entity: Transform SR LLC
Employment Category: Seasonal
Job Function: Sales Support
Store ID: 01840: Sears Chicago Ridge MallIL

Jobs in the category are responsible for the execution of all receiving activities including unloading merchandise, merchandise preparation and staging, outbound shipments, and daily stockroom activities. Assist in maintaining the stockroom in a neat, orderly and safe manner. Other duties include promptly serving the customer at merchandise pick-up, properly sorting merchandise, and properly using all material handling and safety equipment.
Job Requirements

• Partners with Selling and Sales Support Associates to provide superior customer service
• Unloads delivery trucks, moves merchandise to appropriate staging locations, and maintains stockrooms in a neat, orderly, and safe manner
• Serves customers promptly at Merchandise Pick Up
• Understands website navigation, and proactively leverages technology in order to facilitate the customer experience
• Performs Fill Floor process multiple times per day based on business need, pulling and staging merchandise for Merchandising & Pricing Associate to place on the sales floor
• Locates and pulls merchandise on Out of Stock Pull List, and stages merchandise for Merchandising & Pricing Associates to place on the sales floor
• Locates and pulls merchandise and fixtures to support sales floor resets
• Completes minor repairs of store stock and customer merchandise
• Assembles merchandise for sales floor display and customer sales
• Completes point of sale equipment repair and assists Facility team as required
• Inspects returned merchandise, and determines proper disposition or handling
• Adheres to merchandise and inventory protection standards
• Uses basic internet navigation to access and print information/reports
• Performs other duties as assigned
• Ability to move up to 50 lbs. in weight to maintain flow of merchandise
• Basic reading, arithmetic, writing and oral communication skills
• Basic internet navigation
• Must be 18 years of age or older

#Stores
1840