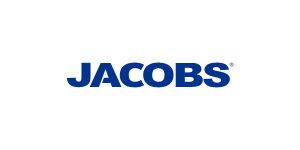 Ballistic Missile Defense/Link 16 Tester at Jacobs Technology Inc.
Fort Huachuca, AZ
Jacobs is one of the world's largest and most diverse providers of full-spectrum technical, professional and construction services for industrial, commercial and government organizations globally. The company
employs over 74,000 people and operates in more than 40 countries arou
nd the world.
Jacobs is looking for a talented individual to join our team for DISA's Joint Interoperability Test Command (JITC) supporting the new Test, Evaluation, and Certification (TEC) contract.
The selected candidate will lead joint interoperability test and evaluation associated with weapon systems that comprise the Ballistic Missile Defense System (BMDS), i.e., Patriot, Terminal High Altitude Air Defense (THAAD), Space-Based Infrared System (SBIRS), Joint Tactical Ground Station (JTAGS), Arrow Weapon System, (AWS), and Aegis BMD, with a heavy emphasis on Link 16 capabilities. The candidate will perform as task lead, overseeing the efforts of three to five analysts, and will provide Link 16 expertise in support of the BMDS Operational Test Agency Team. The candidate will provide on-site data collection and test support, conduct detailed technical analysis, and prepare reports on system performance.
Preferred Qualifications:
*Knowledge of Link 16 messaging requirements as defined in MIL-STD-6016, especially those related to space surveillance and BMD operations.
*DT/OT experience.
*Experience operating data link test tools, e.g., NSITE.
*Familiarity with Net Ready Key Performance Parameter (NR KPP) requirements, documentation, and architectural products.
Competencies/additional skills:
*Ability to effectively interface with technical and non-technical staff and customers.
*Quality briefing skills and written communications, to include report-writing skills.
*Proficient with Microsoft Office products.
#
Essential Functions:
Physical Requirements
Work may involve sitting or standing for extended periods of time. Position may require filing, typing, and reading from a computer screen. Must have sufficient mobility, included but not limited to: bending, reaching, turning and kneeling to complete daily duties in a timely and efficient manner. There is a possibility that due to parking availability and location of work, walking moderate to long distances may be required.
Work Environment
An inside and outside environment (considerations: closed quarters, close together, lighting). Needs to be able to work well with co-workers and all levels of management. No hazards on job or unusual environmental conditions.
Equipment and Machines
Ability to operate office equipment such as a personal computer, printer, copy machine, telephone, fax machine and other equipment including desk supplies and other work related tools as required.
Attendance
Core work hours will be between 9:00 a.m. - 3:00 p.m. Monday - Friday. Regular attendance of scheduled hours is extremely important, but not critical, except for deadlines and meetings. Punctuality and regular attendance are necessary to meet deadlines. Must exhibit flexibility of work hours to adjust to surge situations based on critical mission requirements.
Other Essential Functions
Must demonstrate professional behavior at all times when dealing with customers, management and co-workers. Must have clear, concise and accurate communications skills in English, both verbal and written. Grooming and dress must be appropriate for the position and must not impose a safety risk to employees or others. Must maintain a positive work atmosphere by behaving and communicating in a professional manner. Independent personal transportation to office or work site is required. Travel to and from customer's locations and the test fields may be required to support projects. This may involve airline travel. In some cases, accommodations can possibly be made for POV, if necessary. When operating any vehicle for work purposes, must wear seat belt and in addition, no cellular devices are to be used when vehicle is in motion