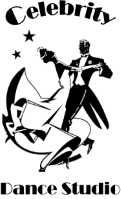 Ballroom Dance Instructor at Celebrity Dance Studio
DOWNERS GROVE, IL 60516
Looking for an exciting career in dance?

Celebrity Dance Studio to begin training IMMEDIATELY!

We are looking for an outgoing, energetic, athletic, career-oriented man or woman for a ballroom dance instructor position.

Opportunities in performance and competition available.

Background in dance and music preferred but not required.

After preliminary screening paid training.

FULL TIME availability only. Please call to set-up an interview.
10 - 15 /hour
commission, bonuses, health insurance