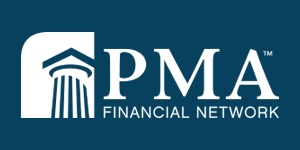 Bank Funding Associate (Queue) at PMA Financial Network, Inc.
Naperville, IL 60563
Summary
The Bank Funding Associate contacts banks to maintain current relationships, provides funding capacities and rates, with a primary focus on certificate of deposit investment process and other operational tasks in Bank Funding Department.

Essential Functions

Consistently demonstrates exceptional internal and external service with clients, along with the core values: Integrity, Commitment and Performance.
Spearheads exceptional, long lasting client relationships and achieve revenue goals.  
Steward of compliance, coordinates with company staff to gather, analyze, summarize, and prepare recommendations and reports.
Responsible for continuous CRM database maintenance documenting the communication with banks, strategies implemented for best practices and lessons learned, most importantly objective metrics.
Primarily responsible for bank settlement and maintaining strong, long lasting, exceptional external and internal client relationships.
Execute bids and provides Trading & Operations Support with an exceptional attention to detail as the primary administrator for all bank documentation and process.
Contacts (calls) targeted banks to maintain current relationships,  and discuss bank funding needs.
Contact banks to determine current, next day and future capacities.
Coordinates certificate of deposit bid activity, builds quotes for certificates of deposit and provides analysts with bid information, results and processing.
Monitors weekly maturity listing and contact banks regarding rolling and replacing funds.
Assist with the setup, updating, and maintaining of procedural documentation for certificate of deposit operations and bank funding issues.
Other duties and responsibilities as assigned by management.

Education and/or Experience


Bachelor's degree (B.A.) from four-year college or university; or one to two years related experience and/or training; or equivalent combination of education and experience.    
Beginner to intermediate Excel skills with knowledge of basic formulas and functions.
The essential functions of this position require a fast pace, detail oriented individual that can collaborate in a team environment to meet deadlines

Licenses, Certifications and Registrations

Regulatory Licensures: Series 7 & 63 (preferred)





PMA Financial Network, Inc. is a highly collaborative environment with cross-functional relationships.  The Bank Funding Associate will be engaged across all working groups and levels; working closely with the company's Senior Vice-President Trading & Operations and Vice-President of Bank Funding Operations.